February 13, 2018 | Career Path
Learning to Grow Through a Sudden Career Change: Open Account with SuChin Pak and Bryan Clay
Open Account podcast: Season 3, Episode 6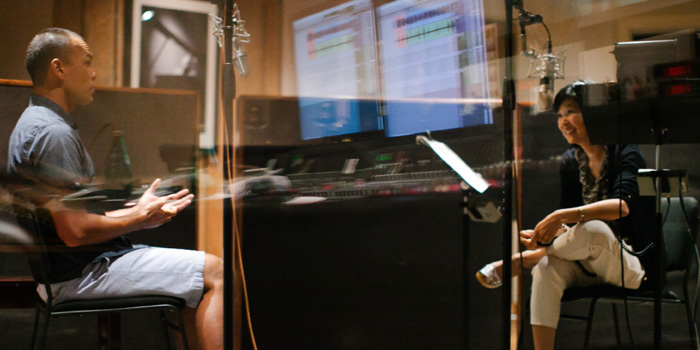 Talking about money can be difficult, especially when your finances hit a rough patch. But that doesn't mean we should avoid the subject—in fact, just the opposite. On Open Account, host SuChin Pak wants to spark honest conversations about money with her guests, to support and empower listeners to talk to each other more honestly about their money.
In this episode of Open Account, one man tells the story of his family's struggle to overcome one of the most dramatic financial rug-pulls imaginable.
When Your Career Makes a U-Turn
Most Americans will face a career change, including a change in their financial situation, at some point in their lives. If you're thinking of switching careers, you're not alone: over 6 million Americans changed careers in 2015 and 2016, according to the Bureau of Labor Statistics. That's why at Umpqua, we're starting a conversation about facing challenges like these, to support those who are coping with career changes, and help our customers and community members grow.
An Olympic Champion Loses It All
Bryan Clay's story is far from ordinary, but the highs and lows of his journey are familiar to anyone who's coped with a job change. In 2008, Bryan won gold at the Beijing Summer Olympics in the decathlon, earning him the title of "Greatest Athlete in the World." He traveled in private jets and juggled sponsorships from heavy hitters like Nike and BMW. But at the 2012 Olympic Trials, Bryan failed to qualify. In just a few months, Bryan lost his spot on the Olympic team, nearly his entire life savings, and most of his sponsorships. He lost his livelihood.
How do you bounce back from that? When you've worked for something your whole life, and you have a family that depends on you, a job loss can feel like a loss of identity, as well. Bryan recalls, "I had three thousand dollars before I was going to have to empty my 401K. I remember going through this, I'm in a panic and depressed and I'm just trying to survive at this point. And my wife says 'listen, it doesn't matter. As long as we're healthy and we're together, we'll be fine."
In this exclusive interview, Bryan describes how he and his wife adapted, and how his family found their way back to financial stability.
It takes courage to share your financial struggles with the world, and we hope that Bryan's story can inspire anyone who's going through a sudden job change. As he says, "I think people expect me to say that my greatest success will be that gold medal, right? But honestly, when people are looking back on my life, I hope they'll be able to say that I was a man of unshakeable faith and an amazing husband and father to my wife and kids. And if that is the only thing they remember, I think I did what I was supposed to do."
Open Account is a podcast that promotes real and necessary conversations about the role money plays in American life. It's hosted by SuChin Pak, and brought to you by Umpqua Bank and Slate Group Studios.
Get new episodes of Open Account as soon as they're released. Subscribe for free on iTunes or Stitcher.