February 12, 2018 | Money Matters
The Trade-Off: Sue Ra and Matt Bath Take Different Roads to Retirement
Open Account podcast, Season 3, Episode 9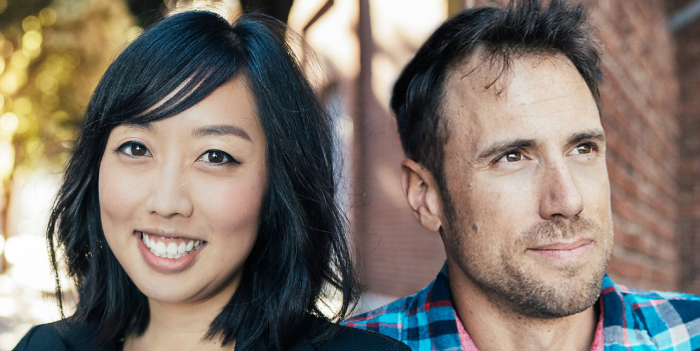 You don't have to be just starting your career to be intimidated by the prospect of planning for retirement. But the good news is that it's never too late to start. The first step in facing your long-term financial future is talking about it. That's where Open Account comes in. Our mission is to demystify money by having open, honest conversations about the way it affects our lives, both now and in the years to come.
One thing is certain: not everyone follows the same path to retirement. That's what we learned on this week's episode of Umpqua Bank's podcast. One of our guests worked at a burger joint. The other is a lawyer. Both have made retirement a financial priority—they're just choosing to get there in two very different ways.
From Flipping Burgers to Financial Freedom
Most people are surprised when they learn that Matt Bath's career at In-N-Out Burger allowed him to retire early. The story even surprises him. "If you had told my 18-year-old self that I would still be with them 18 years later, I would have slapped you silly," he laughed.
Matt was just a kid looking for a part-time job to pay for college, and landed at In-N-Out when he couldn't find anything else. He started flipping burgers and moved steadily up the ladder from there, eventually landing a management position that paid six figures. Matt lived frugally, started a 401K early, and by age 35, he had put enough away to leave the workforce for good. Some people might view early retirement with skepticism. For Matt, it just means having the freedom to be whoever he wants to be. He's certainly not one to rest on his laurels—at the moment, he's building his own house, learning Japanese and studying electrical circuitry. Why? Because he wants to—and because he can.


Pursuing a Lifelong Passion
Sue Ra is taking a little more time to reach her retirement goals: she's a public defender for Alameda County in California. She loves what she does and considers it more of a calling than a job. "It's humbling to have someone stand next to you and be speaking on their behalf," she said. Sue realizes that she could make more money at a large corporate firm, but she believes it would come at a cost. "I don't have the biggest salary, but it does give me the freedom to be able to do the work that I find so meaningful," she explained.
While retirement is still a long way off for Sue, it's definitely on her radar. She's saving as much as she can, and her government job offers the possibility of a retirement plan on the back end. Sue says she can't imagine retiring at an early age like Matt did—she loves what she does too much. "It is my identity and it has helped shape who I am today."
Funnily enough, this whole conversation was sparked by an article that appeared in Thrillist Magazine about whether it was better to be an In-N-Out manager or a lawyer. The answer? Depends on who you ask. Matt and Sue both say they're happy with the paths they've chosen, and wouldn't trade the experiences they've had for anything. In other words, no matter how you choose to get to retirement, make sure you enjoy the ride (and that you're setting some money aside).
Open Account is a podcast that promotes real and necessary conversations about the role money plays in American life. It's hosted by SuChin Pak, and brought to you by Umpqua Bank and Slate Group Studios.
Get new episodes of Open Account as soon as they're released. Subscribe for free on iTunes or Stitcher.