February 08, 2018 | Business Success
How Entrepreneurs Measure Their Emotional Investments and Make Them Pay Off
Open Account podcast: Season 2, Episode 2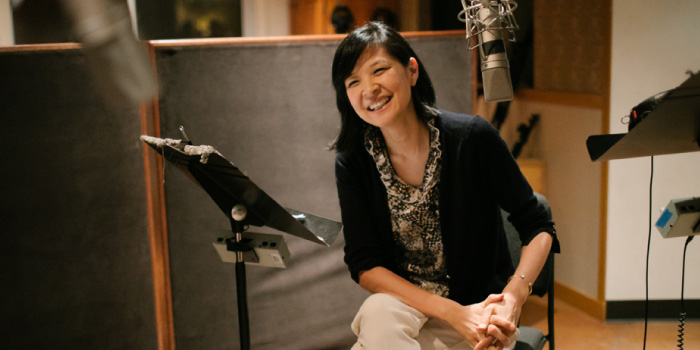 If you're starting a small business, you're probably focused on the amount of money you'll need to make your idea a reality. But what about the emotional investment that entrepreneurs make in their ventures? While it's harder to quantify, it's just as important to consider. Recent statistics from the Bureau of Labor, reported by Fast Company, show that only about half of small businesses survive their first five years. Your personal tolerance to risk, self-doubt, and uncertainty can inform the financial decisions you make, and could influence whether your business makes it through those crucial first five years.
No one knows this better than the five business owners we spoke with on this episode of Umpqua Bank's podcast, Open Account. Today, they're sharing how they found the courage to strike out on their own, and what it meant to invest in their business emotionally as well as financially.
A Leap of Faith
Whether you want to work as a freelance artist or writer or start your own business, it takes some serious guts to make the leap. And once you do, you won't always stick the landing, as freelance writer and author Kelly Williams Brown discovered. Kelly's the author of the bestseller Adulting, but her path to literary success was a bumpy one. She had to overcome her fears about money, failure, and her own abilities before she could truly be productive. Kelly found it helped to take concrete steps on things she could control, like embracing the idea of a budget and sticking to it.
Jaime Turrey, renowned chef and owner of Ostrich Farm, believed so much in his vision of his new restaurant that he put all his financial assets on the line to make it happen. He quickly realized that his skill in the kitchen wouldn't be enough to make the restaurant a success—he also needed to sharpen his accounting skills. "You need a certain level of expertise to manage the mechanics of a business," he explained. "All that money stuff is real—when we first opened, we pretended it wasn't."
While the financial obligations of a new business can feel overwhelming, they can be much less scary when you talk honestly about them. At Umpqua, we're starting the conversation and giving our customers the tools they need to thrive in their new venture, whatever it may be.


Stay True to You
Yes, financial survival is crucial for small business owners. But so is creating a business that feeds your value system. Entrepreneur and startup founder Dan Teran took an employee-first approach to building his company, Managed by Q. He reasoned that to offer the best services, you first had to attract the best people. That's why for Dan, it was essential to find investors and advisors who aligned with his values—and sometimes that meant being willing to say no to the first person who offered to write a check. "When you're pitching investors, sure, they're choosing you. But you're also choosing them," he said.
For Kristin Dickson-Okuda and Shin Okuda, making rent is on par with finding space for what they call "spiritual creativity." Kristin is a curator and clothing designer, while Shin designs and builds furniture. They frequently collaborate on projects and support each other's goals—including the financial ones. Through careful budgeting, they've learned to keep an eye on the bottom line while creating a design aesthetic that's truly visionary.
Even though all five of these small business owners have very different backgrounds, there are clear similarities. They've stayed true to their visions, surrounded themselves with the right people, and they're measuring success on their own terms. As an entrepreneur, success means much more than profits; it means getting a return on your emotional investment as well.
Open Account is a podcast that promotes real and necessary conversations about the role money plays in American life. It's hosted by SuChin Pak, and brought to you by Umpqua Bank and Slate Group Studios.
Get new episodes of Open Account as soon as they're released. Subscribe for free on iTunes or Stitcher.