February 08, 2018 | Family Life, Money Matters
Independence Day: Divorce, Finance and Friendship on Open Account
Open Account podcast: Season 2, Episode 6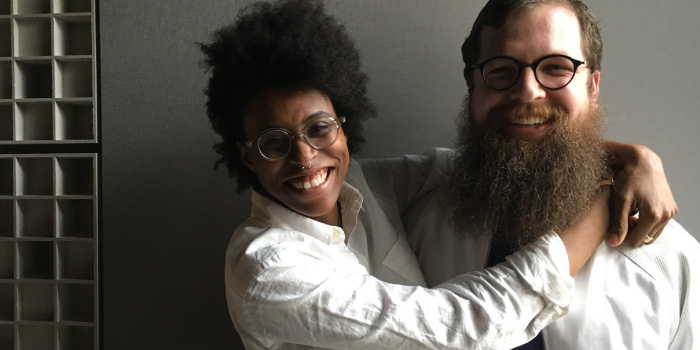 Divorce can be a complicated journey, especially when it comes to finances. While it's not an easy situation, it's one that thousands of Americans find themselves facing each year. Yet, many people are uncomfortable talking openly about family— and finances— after divorce. At Umpqua Bank, we started our podcast, Open Account, to help people talk about money, and address challenges head-on, to support and empower our customers and our community. On this episode, one couple opens up to host SuChin Pak about their decision to end their marriage, the surprising way they chose to arrange their finances, and how they're rebuilding their financial future as individuals.
When Forever Comes to an End
Very few Americans get married with the expectation that their marriage will end in divorce. But despite all our optimism and good intentions, forever often turns out to be shorter than we hoped.According to recent government statistics, over 800,000 divorces and annulments take place every year in the US. Only about half of marriages last twenty years or more.
On the surface, Margaret and Leif Jacobsen might sound like a typical divorced couple. They met in college, married soon after, had children, and things were great— until they weren't. Eventually they both realized that in order to move forward, they would need to go their separate ways. It was a difficult and emotional decision, one compounded by the big question: How do we handle the money? Their unconventional solution has helped them to remain close friends and co-parents.


Picking up the Financial Pieces
As divorcing parents, Margaret and Leif had to consider their two children's financial future, as well as their own. They quickly realized that moving one household into two households was an expensive prospect. Unlike many couples, they made the surprising choice to skip alimony and child support. Instead, they focused on supporting each other as they each made a financial fresh start. "We agreed that we would help each other for as long as we were able to because in helping each other, we were helping the kids," explained Leif.
While it's not a typical arrangement, it's worked for them. Together, Margaret and Leif are working to pay down the debt they acquired during their marriage, and learning what it looks like to live a life apart. They check in regularly about finances and are transparent with each other about income and expenses. In fact, they admit that they're far more financially involved in their relationship as a divorced couple than they ever were during the marriage.
Sure, in some ways it's the closing of a chapter. But it's also the beginning of new ones. Both Leif and Margaret are focusing on building their careers and being the best co-parents they can be. They're also moving forward with new financial wisdom that they learned from their experience.
It's not easy to open up about such an emotional experience, but we hope that Margaret and Leif's story will help couples everywhere—regardless of their marital status—to have healthier conversations about money. As Margaret says, "We have the ability to look back now and say, 'Wow, we messed up there but we're moving forward. This is a way that we can be better to each other.'"
Open Account is a podcast that promotes real and necessary conversations about the role money plays in American life. It's hosted by SuChin Pak, and brought to you by Umpqua Bank and Slate Group Studios.
Get new episodes of Open Account as soon as they're released. Subscribe for free on iTunes or Stitcher.