February 08, 2018 | Career Path
The Art of Getting Credit Where Credit's Due with SNL Writer Paula Pell
Open Account podcast: Season 1, Episode 3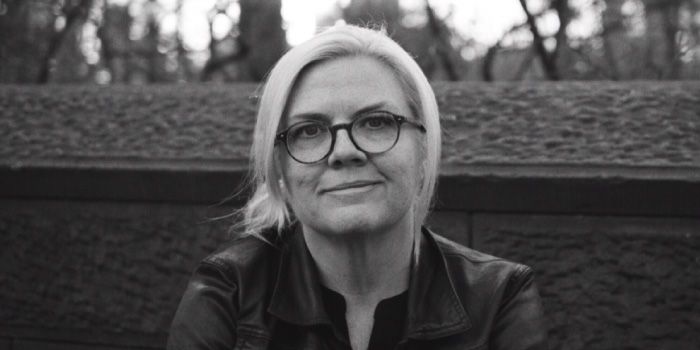 Paula Pell is the woman behind many of the funniest, most laugh-out-loud, on-the-floor-crying moments of the past 20 years. From being a lead writer on SNL, to writing and producing NBC's 30 Rock, to her first feature film Sisters—not to mention rewriting almost every comedy script you know and love—we could go on and on.
Never heard of her? That's just it. Paula's not one to demand credit, and she's often in the shadows of comedy greats (and good friends) like Judd Apatow, Amy Poehler and Tina Fey.
Her success didn't happen overnight, either. It was a slow climb, one that meant living paycheck-to-paycheck in New York City, relying on her own admittedly terrible money-management skills. This made for a bumpy road, laden with check-cashing places and what she calls "funky financing." Paula had to learn fast how to manage the money she was earning. But most importantly, Paula learned to ask for what's she's worth— without a single apology.
After years of learning to stand up for herself—and even to plan ahead just a little bit— Paula has an abundance of advice for young women who are starting a creative career, about how they can get credit for their work and an honest and appropriate paycheck to follow.
Hit play to listen to the full episode of Open Account, where SuChin Pak and Paula Pell scratch the surface of what it means to be a female comedy writer making money in a man's world.
Open Account is a podcast that promotes real and necessary conversations about the role money plays in American life. It's hosted by SuChin Pak, and brought to you by Umpqua Bank and Slate Group Studios.
Get new episodes of Open Account as soon as they're released. Subscribe for free on iTunes or Stitcher.