November 03, 2020 | Wealth
COVID-19, the Markets, and American Innovation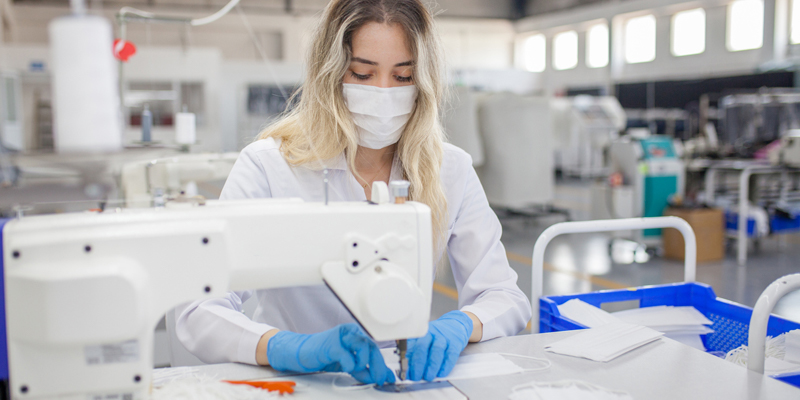 It may be surprising to you that the S&P and Nasdaq are essentially YTD positive just six months into this global pandemic that has resulted in extended stay-at-home orders, restricted travel, widespread social distancing, healthcare disruption, and economic challenges to major industries across the country; but it should serve as another proof point that trying to predict the near-term future of the markets is extremely challenging.
What Challenges and Opportunities Do We See on the Road to Recovery?
Industries hit hardest by the pandemic – including commercial aerospace, travel, insurance, and oil & gas, for example – could bounce back faster based on the factors outlined above or could extend well into 2021 or beyond. Now more than ever it's important for you to demonstrate discipline in how you implement both strategic and tactical asset allocation during this crisis and recovery. For more on this, read, Managing Risk and Protecting Your Money During COVID-19.
Consider Portfolio Rebalancing
We believe the centerpiece of your investment plan is your asset allocation – the mix of stocks, bonds, cash, and other asset classes (e.g., real estate, private businesses) in your portfolio. The allocation you choose depends on your unique situation, taking into account your age, time horizon, goals, risk tolerance, and more. While your target allocation stays constant, your actual allocation does not. Over time, the ups and downs of the markets can change the profile of your investment plan, leaving you with either more risk or less growth potential than you originally intended.
Don't Leave Your 401(k) in the Dust
Many people right now are experiencing job changes, wanting to diversify their retirement away from concentrated positions in one company, or simply wanting to ensure their retirement is on-track. Generally, options include:
Rolling your assets into an IRA
Leaving assets in a former employer's qualified retirement plan
Moving assets to a new employer's plan
Taking in-service distributions and paying the associated fees and taxes
If you are a business owner or are responsible for selecting and evaluating group retirement plans for your company, Fall is a great time to do your periodic review.
We're here for you
Social distancing doesn't mean you can't still get great advice and guidance. The financial professionals at Umpqua Wealth Management can help during times like these by:
Helping you stay focused on the big picture.
Bringing specific ideas and strategies to you based on your unique situation.
Acting as a sounding board as you consider financial decisions.
Partnering with you to navigate the ever-changing economic and
market landscape.
Providing insight into how current conditions affect your plans by modeling scenarios specific to your situation.
Start a conversation with one of our Financial Professionals today.
Download the UWM Quarterly Perspectives fall 2020 newsletter.