Ways to reduce stress when faced with a volatile market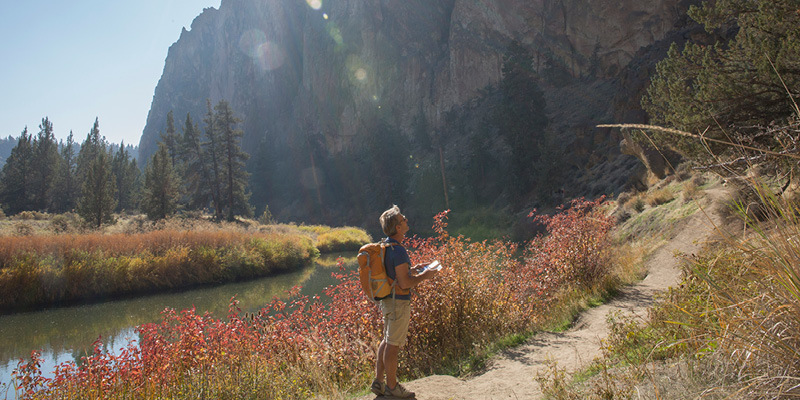 Eric Field, CFP®, CIMA®, Chief Executive Officer, Umpqua Investments
When the markets fluctuate, I begin to see the calmest investors start to question their strategies. Many people who were accustomed to low levels of volatility throughout the lengthy bull market are now feeling a bit uneasy. And constant reports from 24/7 news can be overwhelming. It's important not to overreact to these everyday changes.
During uncertain times, we should make informed decisions by looking at the big picture and avoid making ad hoc changes based on short-term factors. As challenging as it may be right now, it's important to stay focused on what you can control to keep your plan on track. Separating what you can control from the things you can't may help relieve some stress. It does for me.
Focus on what you can control
Age when you retire
The amount you save annually
The amount you spend annually
Retirement income
Funding education
The amount you would like to leave in your estate
Risk in your portfolio
What you donate to charity
What you gift to your children
Navigate what you can't
Annual market returns
Volatility of market returns
Sequence of market returns
Timing of unexpected cash flows
Inflation rate
Tax law changes
Unexpected life events
Health changes
How long you live
Social Security and Medicare changes
"Stress test" your financial goals
Your financial planning needs and goals are different than mine. And mine are different than yours. That's why our wealth management process blends a human behavioral dimension of personal goals-setting and the ability to "stress test" financial objectives in a variety of scenarios. This allows us to engage in meaningful conversations with our clients and listen to what's most important for their financial well-being and understand the circumstances shaping their decisions. We also look to address critical questions, such as:
Are you compromising your goals with your investment choices?

Are you taking too much financial risk – or not enough?

Do your goals need adjusting, or do you need to allow more time for achieving them?
We can then review investment plan results, meet to discuss any changes in circumstances, and adjust strategy if necessary, based on individual situations.
Don't go at it alone
Our team has the benefit of experience. We managed wealth through the tech bubble and subsequent crash in the late '90s/early '00s. And we navigated the Great Financial Crisis of '08/'09. We've been through some rocky market cycles, and this perspective enables a calm assessment of the current environment we find ourselves in.
Individuals and Business Owners
Understand the Coronavirus Aid, Relief, and Economic Security (CARES) Act
The CARES Act was signed into law on Friday, March 27, 2020, introducing the Paycheck Protection Program (the "PPP") with the goal of preventing job loss and small businesses' failure due to losses caused by the COVID-19 pandemic. These loans cover qualified payroll costs, rent, utilities, interest on mortgage, and other debt obligations. I'm very proud of how proactively and compassionately our team members have connected our clients to available personal and business relief programs.
Foundations and Endowments
Adhere to Your Investment Policy Statement
A major challenge that faces most foundations and endowments in volatile markets like these is the management of investment portfolio assets to ensure the continued accomplishment of the organization's mission. Every organization's Investment Policy Statement (IPS) serves as a blueprint for its entire investment program and determines the direction for all related investment activities. The IPS establishes performance standards, asset allocation strategies, risk management guidelines, a framework for selecting and monitoring investments, and benchmarks upon which to measure investment returns on an ongoing basis. Just like board members for large institutions, it is important for clients to adhere to their own personal IPS or financial plan, especially during times of market volatility.
Stay focused
During trying times like these, I focus less on daily market swings and more on the fundamentals. Be sure to review your investment objectives and time horizon, and revisit your asset allocation to make sure it's still appropriate for your needs. Your allocation can shift in unexpected ways due to changes in market cycles, so you may discover the need to rebalance your allocation by selling holdings in one asset class and investing more in another (keep in mind that rebalancing in a taxable account may result in income tax consequences).
We are starting to see states slowly dip their toes into economic recovery from the pandemic we still find ourselves in. It will be a slow road to recovery, and there will surely be speed bumps along the way. I'm confident, though, that together we will recover and find a way through this. We don't know exactly when or exactly how, but while we continue to wait, stay focused on what you can control and navigate the things you can't.
We're here for you
Social distancing doesn't mean you can't still get great advice and guidance. As a reminder, our team of experts at Umpqua can continue to help during times like these by:
Helping you stay focused on the big picture
Bringing specific ideas and strategies to you based on your unique situation
Acting as a sounding board as you consider financial decisions
Partnering with you to navigate the ever-changing economic and market landscape
Providing insight into how current conditions affect your plans by modeling scenarios specific to your situation
Our team is here to support you no matter what the future holds, in good times and bad.