November 03, 2020 | Wealth
Exit on your terms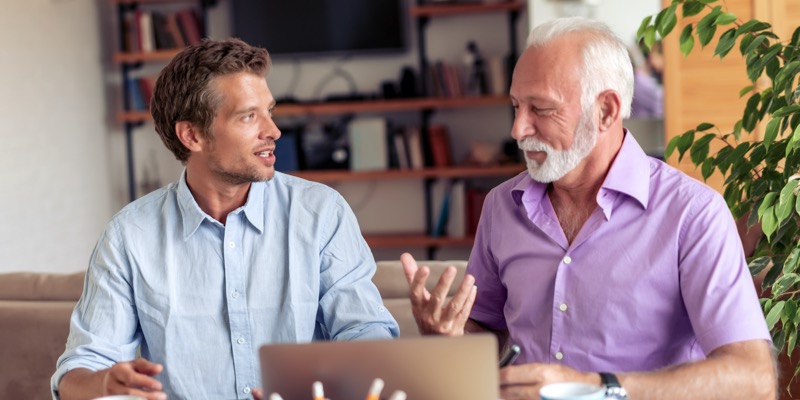 Careful planning can smooth your business transition
For many business leaders and owners, it may feel as if there's no perfect time to create an exit plan. Maybe you're too busy. Maybe you're not totally sure what you want. And the more uncertain the business environment gets, the harder it can seem to build a plan that feels solid.
But I'd suggest that the uncertainty we've all been experiencing in 2020 is a compelling reason to make sure your business plans are in order — especially if you hope to make a controlled exit in the next five years or so.
Give yourself time
No matter how you think you'll depart from your business — selling it, transitioning it to employees, transferring it to family — having a plan could mean the difference between a successful, potentially lucrative exit and a painful one.
The bottom line? You don't want to reach an important transition point without a strategy that's already in motion. For an expected transition, experts say it can take 3 to 10 years to implement a thoughtful exit plan.1 And if the time and manner of your transition turn out to be a surprise, it's even more important to have a functional plan in place.
Take key steps
As you begin formulating your plan, strive to be methodical, to cover all your bases. For a start, make sure you've explored important areas such as these.2
Finances. Assemble a clear accounting of your organization's financial status and how it relates to your personal finances. Get an accurate valuation of the business. Your Umpqua financial professional can help you with the financial aspects of your plan.
Strategy. Once you're clear about the financial piece, think about the best way to exit the business, ideally so everyone benefits: you, the new leadership, investors, employees and customers.
Leadership. It's important to begin transferring a growing portion of your responsibilities to new leaders as you finalize and deploy your plan. Help ensure that the new leaders are prepared to run the business successfully.
Investors. If you have investors, tell them about your intended exit. Explain how your plan will help stabilize the business as you transition. For those who will no longer be investing in the business, tell them how their investment will be returned.
Employees. When your plan is finalized, work to get your employees' support for the transition. Explain how and why you think it will benefit them and answer their questions openly. Employees drive your firm's performance. Do your best to keep them feeling optimistic and engaged.
Customers. If your customers know you, tell them about your transition as it approaches. Let them know what business services will continue and who will lead the business once you leave. If you're closing the business, help them find new sources for your products and services.
Tap key people
Transitioning your responsibilities and raising up new leaders takes a clear vision and its own planning process. Especially if you become unexpectedly unavailable, you want all your team members to be clear about their roles so they can navigate disruptions and crises with continuity — and keep your exit plan on track.
A common rubric for assigning roles and responsibilities is the RASCI method.3 It includes five roles designed to keep key processes running toward a consensus outcome.
Responsible. People in this role are the doers. They're charged with completing or delegating the tasks at hand.
Accountable. The person or people in this role are ultimately responsible for whatever happens. They're the "buck stops here" people.
Supportive. Those in this role are charged with helping the people responsible for results.
Consulted. These are the people who should be asked to give feedback on plans and progress — feedback that others should take seriously.
Informed. These people need to be kept aware of developments and solutions. They want to avoid surprises.
Naturally, everyone hopes for an uneventful, in-control exit that supports the value of the business. But we all know that it may not happen if you become ill or encounter another emergency. Planning in all its phases is a critical way to maintain the continuity you need to implement your exit plan and successfully transition to your new life.
Learn more
Taking a thorough, proactive approach to transition planning can help you navigate whatever happens between now and your departure day. My colleagues and I are here to help you assess your business, consider your options and get a sound financial plan in place. Contact an Umpqua financial professional today to discover more about our approach to transition planning.
Reach us at (833) 898-0973 or wealthmanagement@umpquabank.com.
Sources
Brown, John. "What's in a good exit plan?" Forbes. https://www.forbes.com/sites/johnbrown/2017/05/04/whats-in-a-good-exit-plan/#6a4158ea1904
Peek, Sean. "Ready to move on? How to create an exit plan for your business." U.S. Chamber of Commerce. https://www.uschamber.com/co/start/strategy/business-exit-plan
"How to prepare for coronavirus to hit the small business owner." https://www.jdsupra.com/legalnews/how-to-prepare-for-coronavirus-to-hit-49844/