Locations & Appointments
We've made it easy to find your nearest store, schedule an appointment, or contact a store, all in one place. If you are unsure if an appointment is required, please call your store to confirm.
Find a store near you
In-Store & Drive-Up Banking
At Umpqua Bank, we're taking significant precautions to keep our customers and associates healthy. As we continue to follow local guidelines around reopening, many of our stores require appointments for in-store visits. No appointment is required at drive-up locations. While we're confident we can meet the majority of your banking needs online, we realize some matters require an in-store meeting, including:
Signing loan documents

Opening an account for new customers

Opening a new business account

Cash or coin orders for businesses

IRA account activities

Savings bonds

Check cashing
Notary public and medallion services

Wire transfers

Foreign currency orders and pickups

Access a safe deposit box

Large cash withdrawals

Power-of-attorney services

Cash-related transactions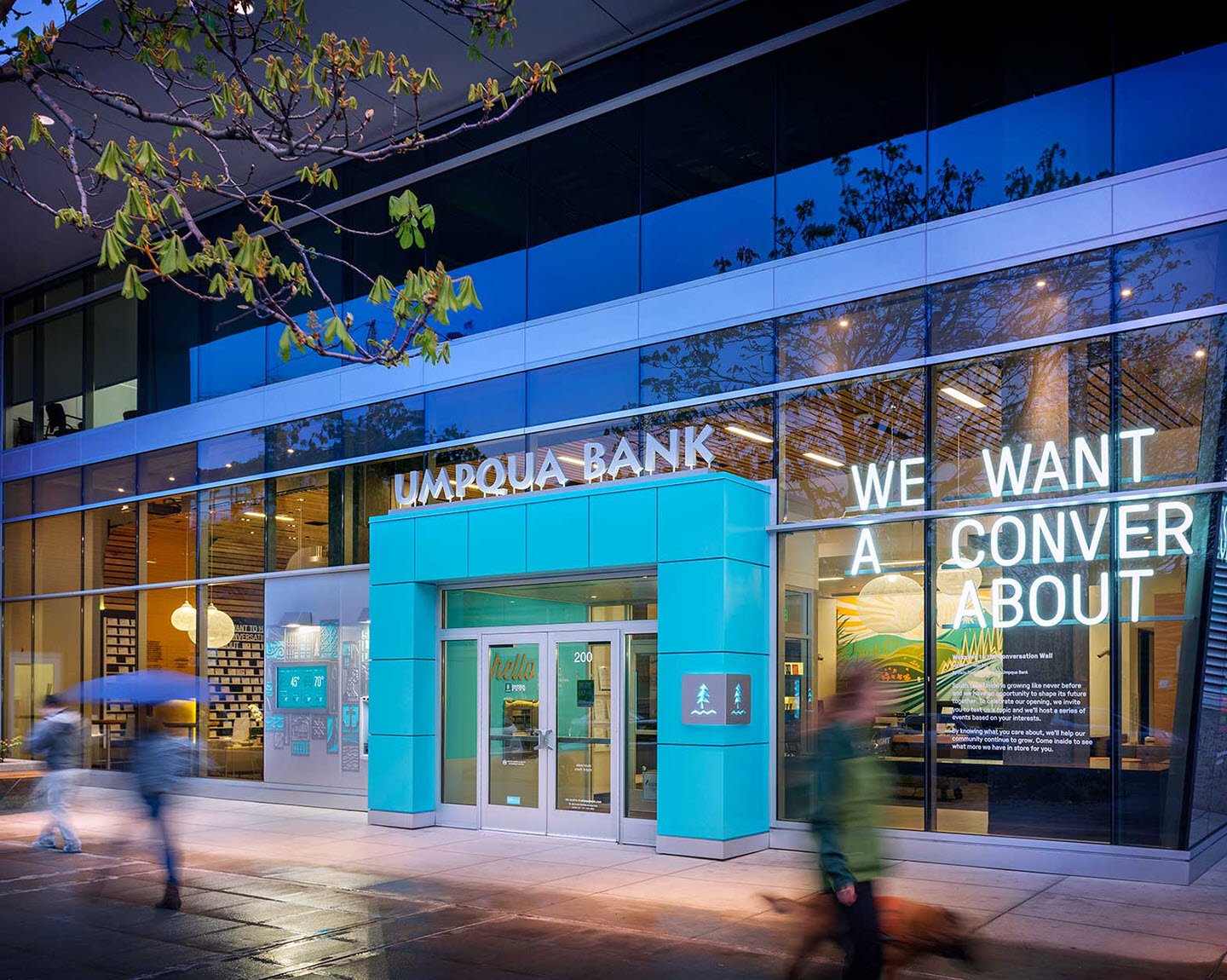 Last updated: 01/24/2021
Oregon
Eugene – West 11th Avenue: Temporarily closed for construction. Scheduled to re-open in Spring 2022.
Bend South - Open.

Myrtle Creek - Open.

Monroe - Open.
Bend East - Temporarily closed. Scheduled to re-open Tuesday, January 25.
Washington | Idaho
Redmond - Temporarily closed. Scheduled to re-open Tuesday, January 25.
Federal Way - Open.
California | Nevada
Arcata - Open.
Willows - Open.
Store locations continue to encourage customers to make appointments online for their in-person banking needs. At some store locations, the lobby may be open based on the state's phased status. Please check with the specific store for details.