Locations & Appointments
We've made it easy to find your nearest store, schedule an appointment, or contact a store, all in one place. If you are unsure if an appointment is required, please call your store to confirm.
Find a store near you
In-Store & Drive-Up Banking
At Umpqua Bank, we're taking significant precautions to keep our customers and associates healthy. As we continue to follow local guidelines around reopening, many of our stores require appointments for in-store visits. No appointment is required at drive-up locations. While we're confident we can meet the majority of your banking needs online, we realize some matters require an in-store meeting, including:
Signing loan documents

Opening an account for new customers

Opening a new business account

Cash or coin orders for businesses

IRA account activities

Savings bonds

Check cashing
Notary public and medallion services

Wire transfers

Foreign currency orders and pickups

Access a safe deposit box

Large cash withdrawals

Power-of-attorney services

Cash-related transactions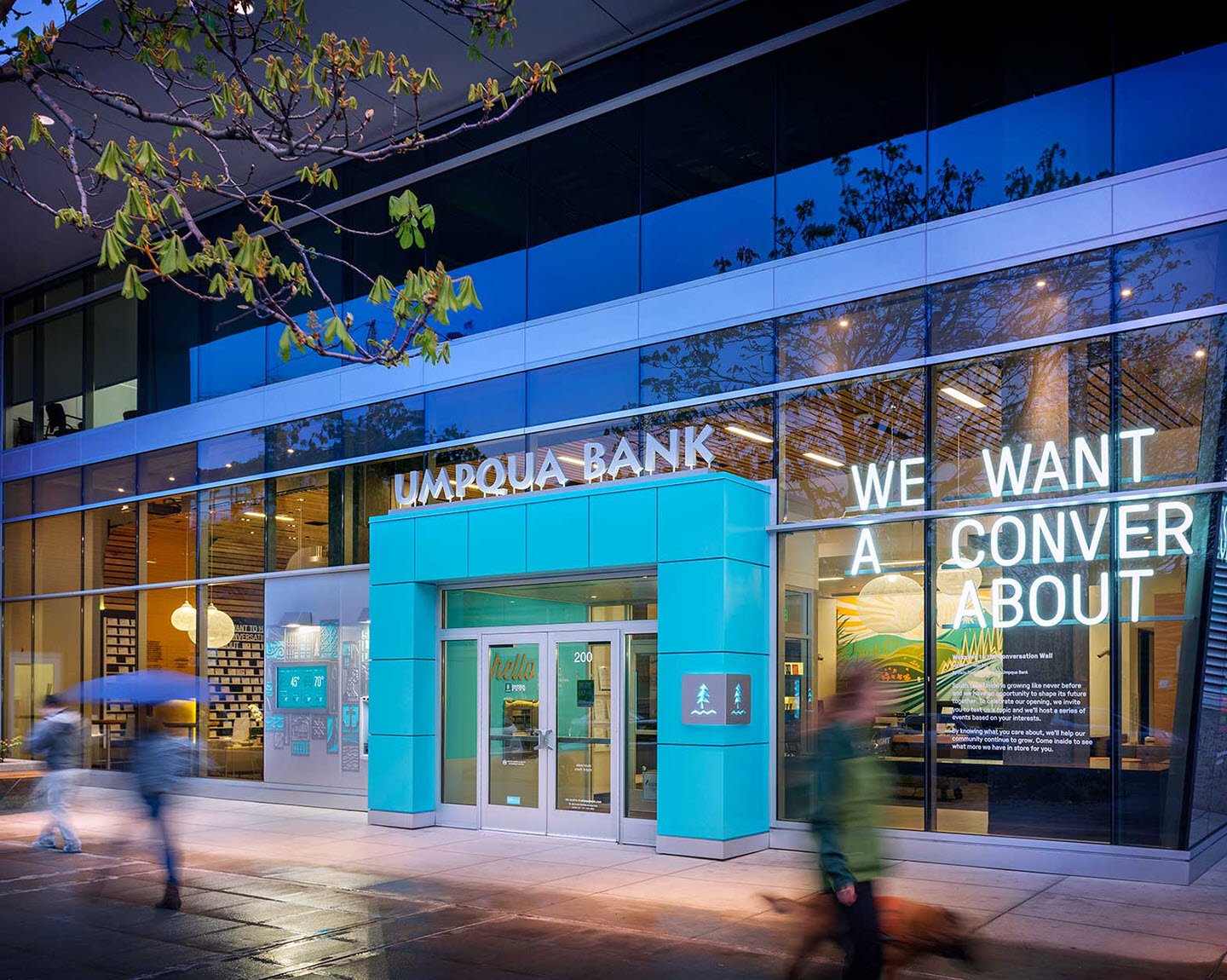 Last updated: 6/22/2021
Oregon
Phoenix: Closed indefinitely.
Washington | Idaho
Seattle, Capitol Hill: Closed Tuesdays & Thursdays.
California | Nevada
Sonoma: Closed Tuesdays & Thursdays.
Store locations are continuing to encourage customers to make appointments online for their in-person banking needs. At some store locations, the lobby will be open based on their state's phased status. Please check with the specific store for details.
California residents: Our Stores are limiting lobby occupancy and enforcing adequate physical distancing. Appointments are not required, but are encouraged. Visitors with appointments will be allowed priority entrance.

Online & Mobile Banking
Mobile Check Deposits
Loan Payments
Transfer Funds
Check Balances
Send Money
Order Checks

Go-To
New Account Funded from Internal Transfers (Existing Customers)
Loan Applications & Payments
Transfer Funds
Check Balances
Enroll in Go-To or Online Banking
Order Checks
Change Visa/Debit Card PINs

Drive-Up (select stores)
Check Deposits
Check Cash
Withdraw Cash
Loan Payments
Transfer Funds
Check Balances
Order Checks

Night Deposit
Check Deposits
Loan Payments
Order Checks

ATM
Check Deposits
Withdraw Cash
Transfer Funds
Check Balances

Customer Resource Center
Transfer Funds
Check Balances
Order Checks
Change Visa/Debit Card PINs