What's a routing number and where can I find it?
A routing number is the nine-digit code on the bottom left of your check. This number helps banks and businesses locate your account so they can transfer money in and out.
Here's an example: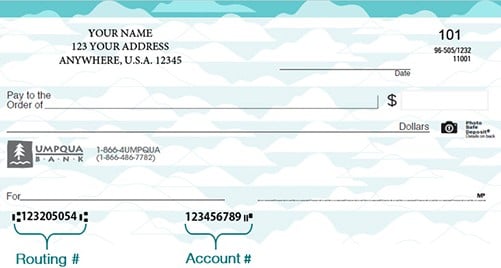 (Please note: old checks may not contain the same routing number as shown above.)
For ordering checks, domestic wire transfers or direct deposit/ACH transactions, your Umpqua Bank routing number is 123205054.
For international wire transfers, your Umpqua Bank routing number (SWIFT code) is UMPQUS6P.