People drive all that we do
Everything we do is focused on supporting our customers and our communities. And we can do that only through the dedication of our own employees. That's why we are always on the lookout for results-focused individuals who can think independently, work collaboratively, and support our broader purpose.
See open positions
Our Purpose
Our purpose at Umpqua is Building economic vitality together for the greater good. It shapes the values we hold and the work we do.
Our Values
Our values are words to live by that fuel our culture. They serve as guideposts for our everyday decisions, large and small. From serving a customer, solving a problem or seizing an opportunity, they are a way to measure anything and everything.
Our company thrives due to the associates who exemplify these values.
Results-oriented

Accountable for adding value and delivering exceptional outcomes.

Entrepreneurial

Like our enterprising customers, this is our company, and we act as if its success depends on us. Because it does.
Customer-obsessed

Our customers' success is our success. We go beyond the expected to provide what they need to thrive.

Caring

We care for and respect each other, our customers, and communities; empathy makes us stronger.
Ethical

Earn trust, do what's right, act with integrity. Always.



Inspired to learn

Passionate about learning and growing both as a company and as individuals.
What people are saying about us
Here are a few of the awards and kudos we've received recently:

One of 'America's Best Banks'
Forbes Magazine
'The Most Admired Financial Services Company in Oregon' for 17 Years
Portland Business Journal
2019 Excellence Award for Middle-Market Banking

Greenwich Associates
2019 Model Bank Award

Celent
Best Community Bank 2020, USA

Global Finance International
Our promise to you
When committed people have the chance to do meaningful work together, extraordinary things are possible.
Umpqua is a place where you can:
Grow, thrive, and challenge yourself with work that really matters.

Connect and work with people as passionate, committed, and talented as you are.

Be valued for your unique expertise, skill, and perspective… as well as ability to deliver solutions and results.
Come join us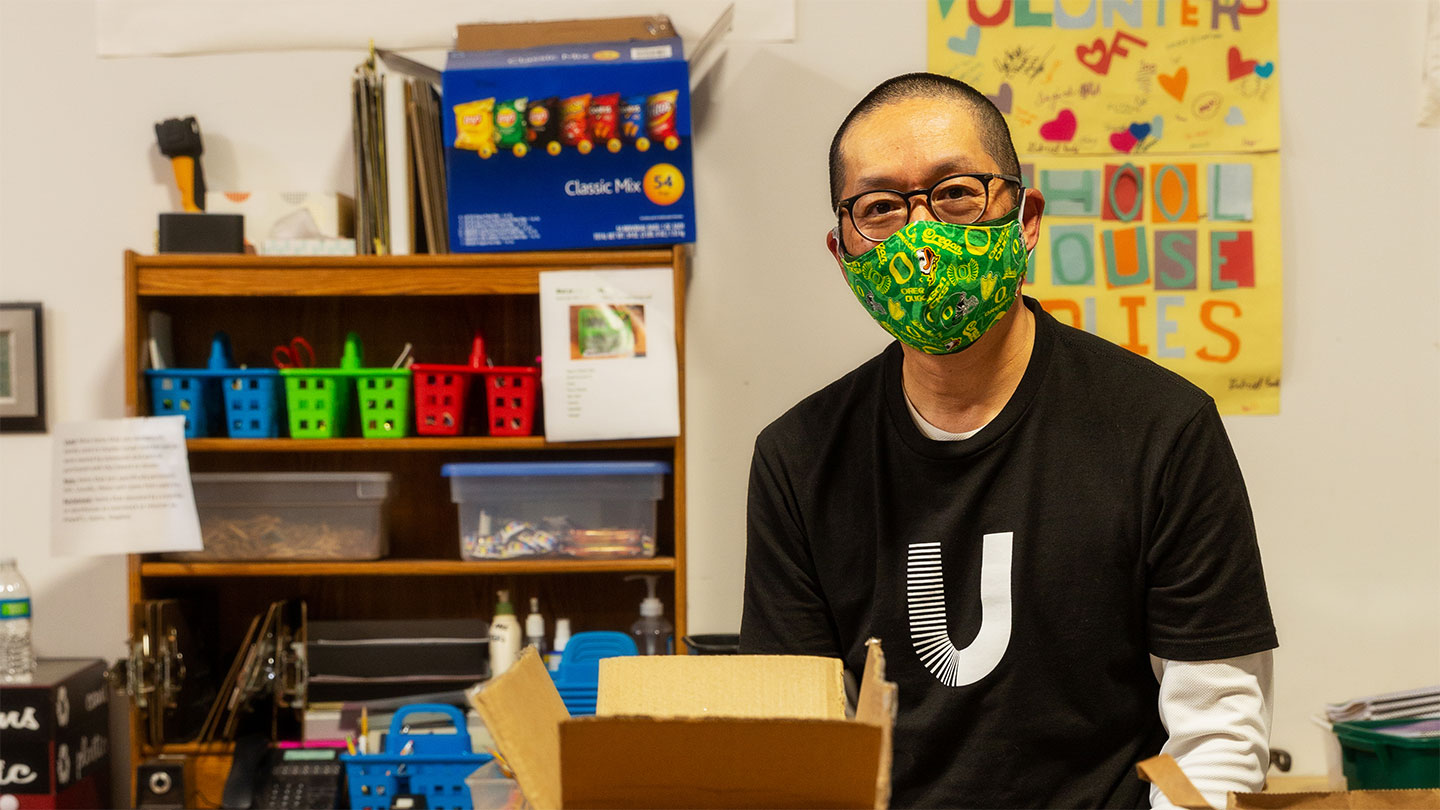 Join a culture of giving back
As one of our region's strongest banks, we believe Umpqua has the resources and responsibility to help others live healthy financial lives. We believe building and supporting a diverse and inclusive workplace is both a moral and business imperative. We use the financial strength of our institution and the talent of our associates to lift up others through volunteer work, community partnerships, and more.
Learn more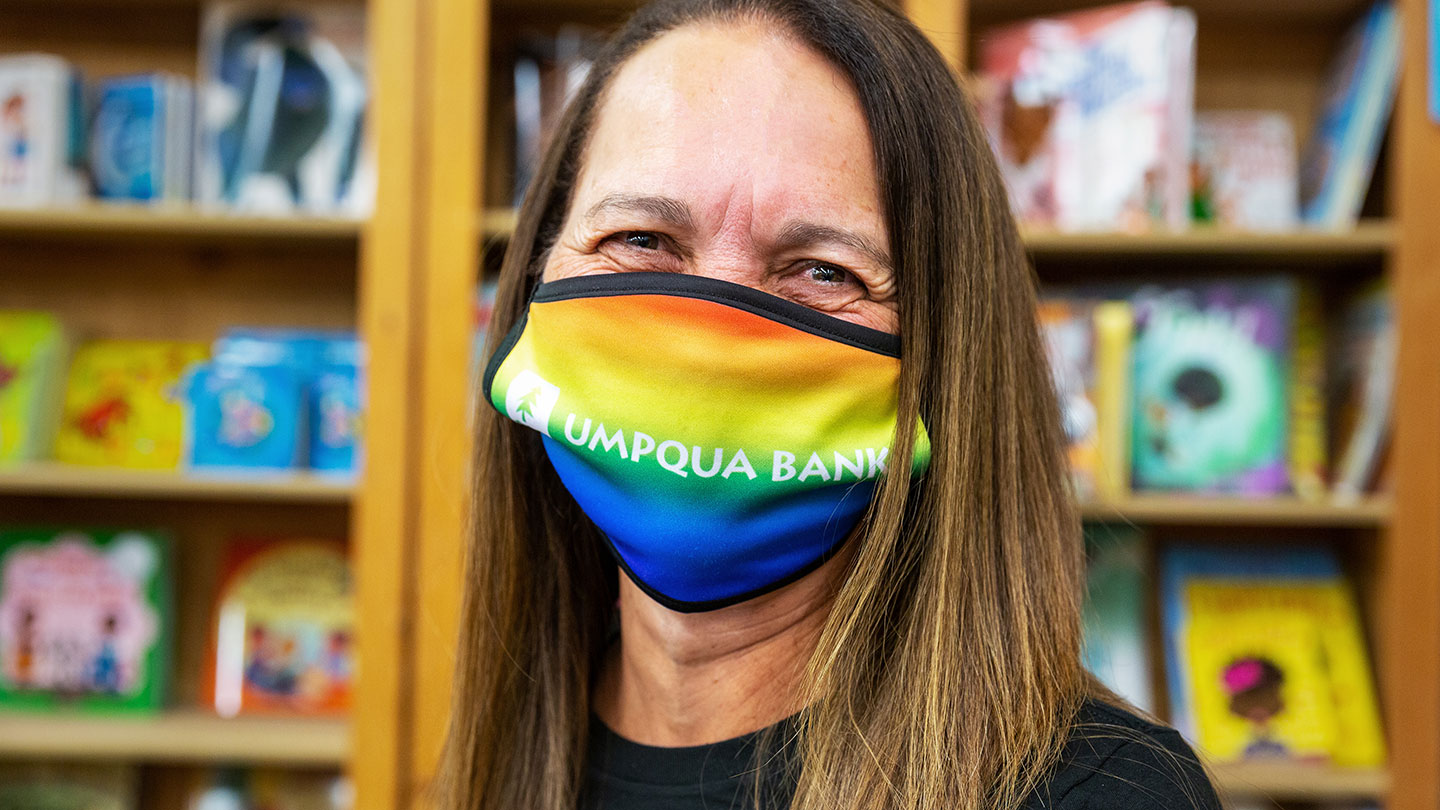 You'll feel at home here
We believe building and supporting a diverse and inclusive workplace is both a moral and business imperative. Our success depends on recognizing and reflecting the values of the communities in which we live and work. Umpqua Bank prides itself on acting with integrity and treating others — customers and employees alike — with respect at all times.
Learn more
Be part of a bank that invests in you
Comprehensive healthcare

401(k) matching

Paid vacation and sick time for exempt and non-exempt roles

40 paid volunteer hours
Professional development

Transit reimbursement

Flexible work arrangements

Virtual work program

Tuition reimbursement
What it's like to work at Umpqua
Commercial Banking

"I love working here because we do things the right way, and Umpqua is set up to support that. We're unique. We're big enough to offer business clients something of value but nimble enough to get things done quickly."

Business Banking

"When the pandemic hit, we really shined. Our whole team came together and was able to respond and help in a way I didn't see anywhere else. I liked it before, but that made me realize how special it is here."

Personal Banking

"I get recognized for delivering the right kinds of results. The people are kind and there's an emphasis on doing the right thing and helping others. I like coming to work every day."

Back Office

"I like working here because Umpqua makes everyone feel important. I feel like what I do actually matters and there are opportunities to grow here."