February 10, 2018 | Money Matters
New Year Financial Fitness: a Tune-Up for Your Financial Health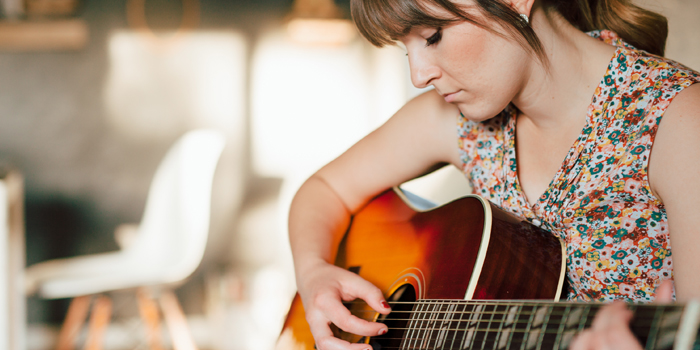 We all do it. We mean to do the little things that can make a big difference in our financial health, but we keep putting them off until tomorrow. Except that tomorrow turns into a week, then a month, then a whole year. To help you take care of those "tomorrow" things today, here are some easy ways to give your finances a tune up.
Start a rainy day fund
A recent survey found that nearly half of Americans couldn't cover a $400 emergency. Start building a rainy day fund, slowly but surely, with a regular, automatic transfer from your checking to your savings account in online banking.
We've worked hard to make it easy for you. Umpqua checking accounts include a complimentary Grow Savings account when you link your accounts and make a regular transfer. You can open an account online in 5-10 minutes and set up the transfer through online banking. You can even nickname your savings account with something like "Emergency fund: HANDS OFF." Umpqua associates can't see the nickname, so if you want to use profanity or strong language to keep yourself honest, then be yourself and go for it!
Get stuck along the way? Just give us a call or come into a store and we'll help.
Test your taxes
When you started your job, you filled out a W-4, which sets how much of each paycheck is set aside – or withheld – for income tax. But you can change your withholding at any time, usually through your company's HR department. While it might be fun to withhold too much and get a big refund, that's money you could put to work during the year to pay down debt or save and grow. (For instance, in a rainy day fund.)
The IRS has a tax withholding calculator, which is being updated to reflect the new tax law. Watch for it to go live and then check to see if you're withholding the right amount, especially if you've recently had a child or other life event that nets you a tax deduction.
When it comes to tax time itself, TurboTax has a tax estimate calculator to help you avoid surprises and budget for anything you have to send back to Uncle Sam. No matter when you file, if you owe tax you have until tax day to pay it. The sooner you know, the sooner you can put money aside to cover your tax bill.
Be vigilant
Data breaches and security threats have become a part of life. So should regular checks of your bank accounts for any suspicious charges. If you haven't, download your Umpqua mobile banking app so you can regularly check your balance and transactions for anything suspicious. You can also set up balance alerts to catch any large withdrawals or suspicious activity. In Umpqua online banking, go to Settings à Alerts on the left-hand menu.
Take free money
Many employers offer to match some of your 401(k) contributions, which is essentially free money. Nonetheless, a recent study found that a quarter of employees miss out on some portion of their company's match. Contact your HR department to learn more.
For more ideas on financial fitness, check out our checklist.