December 03, 2019 | Commercial
How Commercial Banks Can Help Middle Market Companies Grow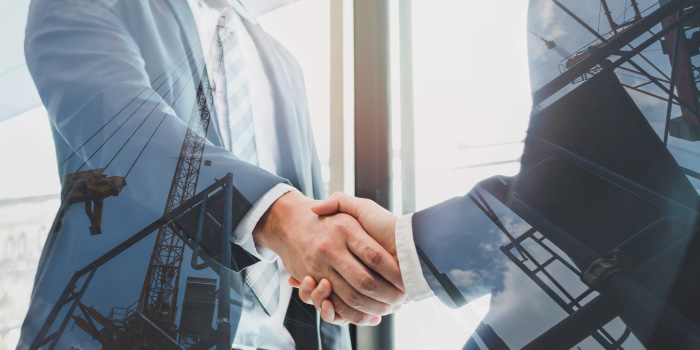 Umpqua Commercial Banking provides the perfect mix of local knowledge and robust financial resources
It's a good time to be a middle market company in America. The longest running expansion in the history of the U.S. economy has helped companies with revenues ranging from $10 million to $500 million expand at reliable rates. According to our latest analysis, the average middle market company is growing revenues at 8% annually. But while performance has been steady, market confidence is waning.
"The lack of confidence is centered in geopolitical risks," said Richard Cabrera, executive vice president and head of commercial and corporate banking at Umpqua. "From the trade war with China to the overall regulatory environment, the risks are dragging down the positive commercial environment. It's like people are waiting for the proverbial shoe to drop."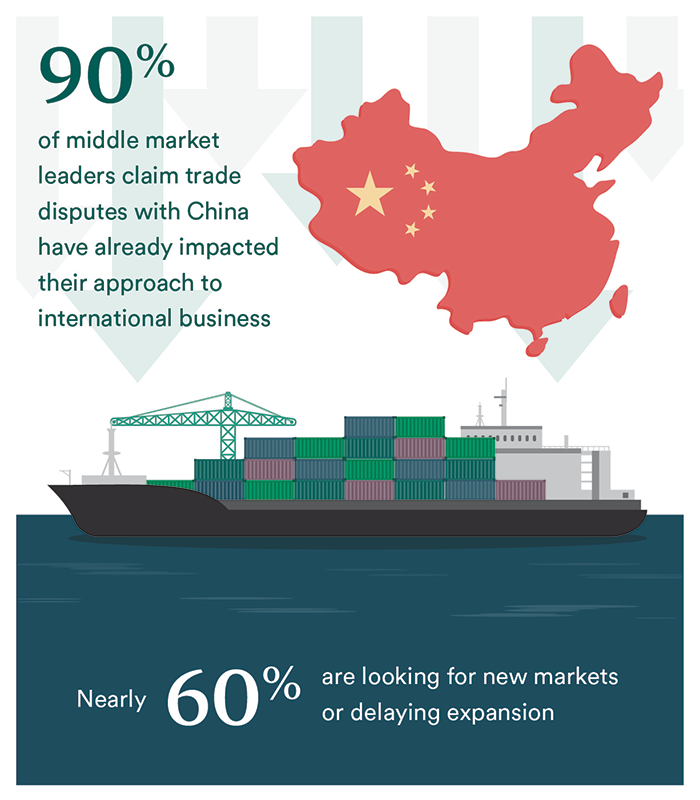 Middle Market Survey Results
Umpqua recently conducted a survey of 250 middle market companies in California, Washington, Oregon, Idaho and Nevada and Cabrera presented the results in a webinar to executives from across the country. The results showed middle market companies are bullish long-term and cautiously optimistic about the foreseeable future. The sense of cautious optimism is driving companies to seek partnerships and invest in new technology at an accelerated pace.



M&A activity and foreign partnerships
If you're worried about the future, one way to assure survival is to acquire or be acquired. Of executives surveyed, 73% are actively seeking M&A opportunities and nearly 60% are either looking for international trade partners or making plans for international expansion. In the short-term, 48% of executives say they plan to acquire another company in the next 12 months and 18% say they plan to be acquired in that same period.
When it comes to foreign partnerships, the trade dispute with China is having a profound effect. 90% of middle market executives say the dispute has substantially impacted their approach to international business. Close to 50% of executives are looking for new partners outside of China and 10% have delayed their international expansion plans to see if the market stabilizes.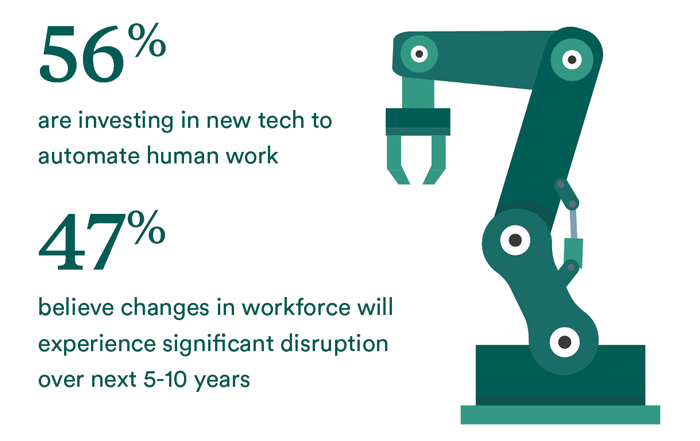 New technology is imperative
In addition to M&A activity and international expansion, 56% of executives plan to accelerate investment in new technology. The first area of concern is cyber security. Protecting your data, both internally and externally, and protecting against fraud are major concerns. The New York Times recently reported that a Capital One data breach compromised 100 million consumers, a nightmare scenario that would keep middle market company executives up at night.

From a management perspective, a full 61% say technology is critical to building stronger relationships with customers and more than 90% of respondents say they are planning to invest in tech that can streamline operations and reduce costs. To that end, 62% are automating human work while 24% are also investing in training and education that can help workers transition to a more technical, knowledge-based work environment.
Strong relationships with your commercial bank
With all the deals being made by middle market companies, competition for funding is rising. The majority of middle market firms choose bank financing, but private equity is growing as an option with 24% choosing it as an alternative funding source. Regional banks have an advantage because they typically understand the local market better than large national banks and are able to provide advice on everything from general business practices in the local market to best practices in finance and treasury management.
"A banker is typically thought of as a generalist," said Cabrera. "But we work with so many companies in the same industry that we're able to share best practices and solutions that have worked for companies with similar financial structures and balances."
According to Cabrera, relationships between middle market companies and banks typically follow a structured life cycle. When the business is small, the banking relationship starts with the bank providing credit and deposit services. As the business grows, the relationship does too and transitions into cash management solutions and automating accounts receivable and accounts payable, freeing up working capital to invest or pay down debt.
As a company matures, Umpqua advises on a variety of M&A transactions and helps companies looking to be acquired. Cabrera also noted that many middle market companies are increasingly looking to convert to employee stock ownership plans (ESOPs) to give employees an ownership stake in an attempt to recruit and retain top talent.
The right commercial bank for you
Combining the intricate knowledge of a local bank with the robust financial resources of a larger regional bank, Umpqua offers expertise in everything from real estate financing to cash management. Whether you're looking to acquire another company or expand internationally, our specialists will evaluate your needs and help your business grow.
Contact our Corporate Banking team today
We'd love to get to know you.
Need help now? Call (866) 790-2121 Mon.-Fri., 8 a.m.-5 p.m. Please note: We currently serve new customers in Oregon, Washington, California, Idaho and Nevada. Note: This mailbox does not manage account-based service requests. We suggest you not provide account information, as requests cannot be processed through this form. Instead, please directly contact your Umpqua Banker. Thank you.