March 01, 2018 | Business Success
Your 2018 Business Resolution: Achieving Optimum Financial Fitness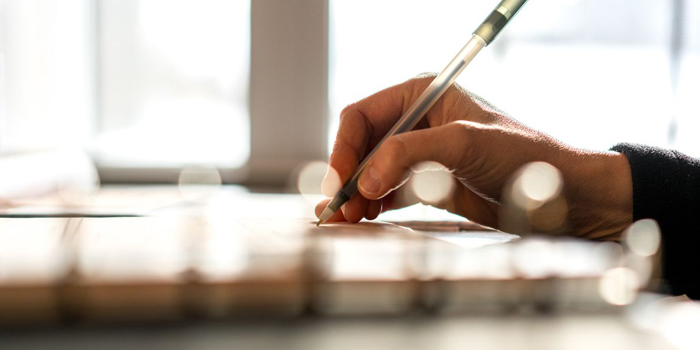 With consumer and business optimism on the rise, 2018 is shaping up to be a pivotal year for small businesses. Businesses have an opportunity to capitalize on a reinvigorated economy, but only to the extent that they are financially fit enough to do so.
It's not uncommon for businesses that periodically struggle with cash flow issues to miss out on growth opportunities. To take full advantage of the opportunities that lie ahead, businesses must work on their financial fitness, shoring up critical processes and functions that can boost cash flow and lead to a healthier bottom line. Here are five things a business can do to improve their financial fitness in 2018.
Optimize receivables and payables: Ineffective cash management of receivables and payables is often the root of cash flow problems. Receivables that stretch out past 30 days and payables paid too quickly can put a strain on cash flow. When it happens too frequently or as a matter of course, it can bring business to a halt. Business owners can address this issue by installing systems to better track receivables and payables and optimize their timing. Receivables can be accelerated by enhancing collection techniques and using electronic funds transfer (EFT) or Automated Clearing House (ACH) through a business bank. Payables can be managed so they don't leave the business until the last possible moment.
Using cash management tools available through a business bank such as Umpqua can not only streamline both processes, they can ensure an optimal level of cash always remains in the business. It would also be important to negotiate favorable payment terms with vendors, and clarify invoice terms with customers.
Upgrade your financial management: Many business owners also wear the hat of CFO even though financial management is not their forte. Between the time it takes away from being able to work on their business, and the strong likelihood of costly mistakes, any financial functions that can be offloaded will probably be an upgrade for the business. At the very least, business owners should enlist the help of a CPA to prepare their taxes; but the smart ones will also hire a part-time person or virtual assistant to keep the books.
By linking your accounting software with an online business bank account, all of your transactions will be synced and reconciled automatically. All bank reporting can be downloaded to your accounting software so you always have a real-time status of your cash flow. You could also offload most of your cash management functions to your bank, including the management of payables and receivables. Any additional cost for these upgrades will be quickly offset by lower fixed costs and increased efficiency, and you will be left with much more time to work on your business.
Next level payment processing: Advancements in technology and changing consumer preferences have taken payment processing to a level not imagined just a few years ago. Businesses must be able to keep up with both to take advantage of new purchase opportunities. Omni-channel payments (allowing customers to pay in multiple ways through multiple channels) are becoming the norm. That means accepting mobile and online payment options along with credit and debit cards. Customer satisfaction is increasingly tied to payment efficiency – how quickly they can move through checkouts – and payment options, including mobile wallets such as Apple Pay and Android Pay. Accepting mobile payments also allows businesses to expand their reach to sell remotely at events, conventions and other venues.
Upgrading your payment processing capabilities is an investment that can generate positive returns in the form of reduced processing costs, decreased time processing transactions, reduced fraud risk, increased customer satisfaction and broader customer appeal. It would be important to work with a leader in payment processing, such as Umpqua Bank, which provides advanced technology, competitive pricing and best-in-class services.
Streamline payroll: Of all the critical business functions, payroll processing can put the biggest strain on resources and cash flow. Today's powerful digital platforms can automate payroll functions, which can free up staff time and resources for other critical functions. Full-service payroll processing solutions, such as those offered through Umpqua Bank in partnership with industry leader Paychex, do all of the heavy lifting while improving productivity, accuracy and reliability of your payroll process. You don't have to be an expert in tax regulations, ERISA law, state unemployment claims and workers' compensation.
Financial fitness checkup: Business owners who are serious about achieving peak financial fitness understand the importance of assessing the strengths and weaknesses of all facets of their business. It's no different than embarking on a plan to become physically fit: instead of working with a personal trainer or coach, you work with a business coach – one with the resources, expertise and deep understanding of what it takes for a business to achieve optimum financial fitness. The Small Business Banker teams at Umpqua Bank are uniquely positioned to offer a comprehensive business wellness check that includes diagnostics of key vitals such as cash flow, expense and balance sheet management, as well as sales and marketing strategies.
The free Small Business Review, which involves your key team members and advisors, takes place in your office or at a branch location facilitated by a team of Umpqua business specialists whose job is to make your business easier and more profitable to manage. For Peter Wilberding, Managing Partner of Pro Tech Solutions in Beaverton, Oregon, that made finding the time to finally address their financial strategy much easier. "They helped us tackle a few topics that lived in that 'one of these days' pile and we're making progress on things I never thought I'd have the time to address." It's that extra attention to the company's financial and legal concerns that Peter says is helping them take the steps to move from a small company to a "slightly less small company."