Together
for better
At Umpqua Bank, we know that businesses make more than just money. They also make a difference. Read the stories of how we're working together to help people, businesses, and communities build economic vitality.
Swaim Strategies is a family-owned business that produces events for nonprofit organizations, especially those focused on social justice. When the pandemic hit and in-person fundraising became impossible, Swaim had to act fast to rally support for its partners.
Working closely with Umpqua to secure a PPP loan, it kept its employees on payroll and pioneered a powerful new virtual fundraising model. This partnership allowed Swaim to help its nonprofits survive a period of dire economic risk, while also establishing an innovative framework for the future of event planning.
"All of our nonprofits have been able to continue fundraising and have been able to convert to virtual, and that would not have been possible without Umpqua."
– Samantha Swaim, Swaim Strategies
Figure Plant, a creative design and fabrication firm, works with leading global businesses to bring large-scale events to life. But it's also deeply embedded in the local community.
After partnering with Umpqua to secure a PPP loan, Figure Plant developed a new line of outdoor dining pods, donating the first to a beloved but struggling neighborhood pub. With Umpqua's support, Figure Plant not only helped save the pub, it produced a profitable business line that's boosting local restaurants across the country.
Together
for innovation
"More than ever, we realize how connected we are and what a positive community impact we can have working together."
– David Fredrickson, Figure Plant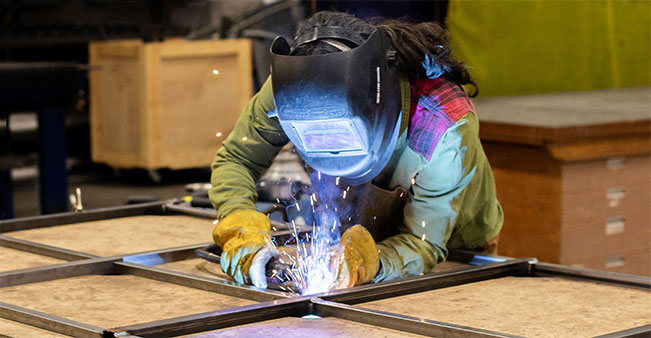 ​
Together
for industry
"What we've been able to do with Umpqua right in the heart of COVID is remarkable."
– Shawn Hood, Alpine Food Distributing
Alpine Food Distributing is a wholesale re-distributor that helps supply food products to local businesses in 10 Western states. While the pandemic caused a 50% reduction in Alpine's business, a PPP loan initiated by Umpqua helped keep its workers fully employed.
Umpqua also identified strategic opportunities for Alpine, and a quick refinance allowed it to purchase a new multi-million-dollar facility. Through one of the worst economic disruptions in history, Alpine kept its commitment to its workers and emerged in a strong position for continued success.
Looking for a financial partner that cares about your business?
Umpqua Bank is proud to support West Coast businesses with the grit, tenacity, and expertise you deserve. Reach out to an Umpqua business banker and learn how we can work together to help your business thrive.
Connect with an Umpqua banker
Connect with an Umpqua banker