Give good.
Give local.
Give a local child, family or neighbor experiencing homelessness the chance for something better.
Donate
Every family deserves to be warm. You can help.
The challenges faced by individuals and families who find themselves living on the streets increases exponentially during the cold winter months. Help a neighbor in need by making a donation to the Warm Hearts Winter Drive. All donations collected will be provided to over 100 local shelters in our communities to support those in need.
Help us reach our goal of raising $300,000 for local shelters. 100% of your donation stays local.



Benefiting Organizations
100% of the funds and winter wear collected are donated directly to shelters and relief organizations in the communities where collected.
5Cities Homeless Coalition
APA Family Support Services
Arcata House Partnership
Astoria Rescue Mission
ATCAA
Auburn Emergency Cold Weather Shelter
Bay Area Crisis Nursery
Bethel Community Services
Bethlehem Inn
Boise Rescue Mission
Bonner Homeless Transitions
Catholic Charities of Santa Rosa
Catholic Community Services of the Mid Willamette Valley & Central
CCS Hope House
CCS Nativity House
Christian Aid Center
Cocoon House
Community Action Center - Eastern Washington
Community Action Hillsboro Family Shelter
Community Action of Skagit County
Community Action Partnership Association of Idaho
Community Connection of Northeast Oregon, Inc.
Community House on Broadway
Community in Action
Community Life Line
Community Outreach Inc.
Community Youth Services
Crossroads Housing
Eugene Mission
Family Promise of Lewis Clark County
Family Promise of Lincoln County
Family Promise of Northern Idaho
Family Supportive Housing
Fourth & Hope - Yolo Waferer Center
Good News Rescue Mission
Gorge Ecumenical Ministries
Grace Wins Haven
Hands of Hope
Harbor Hope Center
Haven of Hope Women's Shelter
Healthy Alternatives to Violent Environment (HAVEN)
Helping Hands Re-entry Outreach Center
Helping Hearts and Hands
Hope Rising
HopeLink
Housing Resource Center of Lewis County
Kitsap Rescue Mission
Klamath & Lake Community Action Services
LOVE Inc Newberg/Yamhill County Gospel Mission
LOVE Inc Washington County ID
Mamma's Hands Shelter
Martha's House of Hermiston
Mary's Place
Mercy House
Ministerial Association of Colusa County
Multi-Service Center
My Fathers House A Community Shelter
Napa NEWS
Neighbor to Neighbor Pendelton (N2N)
New Morning Youth & Family Services
New Way Ministries - Transitional Housing for Women
Noah's Ark (Generating Hope)
NW Housing Alternatives
Okanogan County Community Action Council
Oregon Coast Community Action
Plateau Outreach
Portland Rescue Mission
Priest River Ministries Advocates for Women
Project Sanctuary
Sacramento Loaves and Fishes
Samaritan House Inc
San Diego Youth Services
Seattle Union Gospel Mission
Serenity House of Clallam County
Share Inc.
Shoshone County Crisis and Resource Center
Siskiyou Family YMCA Inc
Society of St Vincent De Paul, Rogue Valley
St Francis House Puyallup
St Vincent De Paul Lane County
St Vincent De Paul: Warming Place
Tacoma Rescue Mission
The Gathering Inn
The Road Home
The Salvation Army of Caldwell Family Center
The Salvation Army of Nampa Family Center
The Shepherds House
Tillamook County Community Action Resource Enterprises INC
Tri Counties Community Action Partnership
Tri-City Union Gospel Mission
True North Housing Alliance
Union County Shelter from the Storm
Union Gospel Mission Association of Spokane
Union Gospel Mission of Grays Harbor
Union Gospel Mission of Salem
United Community Action Network Douglas & Josephine Counties
Vacaville Solano Services Corporation (VSSC) - Opportunity House
Valley Housing Coalition
Vine Maple Place
Volunteers of America - Northern CA & Northern NV
Washington Gorge Action Programs
Wenatchee Rescue Mission
Western Idaho Community Action Partnership (WICAP)
Womens and Childrens Alliance Inc
Special thank you to our donors.
Umpqua Bank would like to thank the following individuals and businesses for their generous donations.



Gold Scarf - $10,000 Donation


Beacon Plumbing



Bronze Scarf - $1,000 Donation


Bowen Scarff


Montgomery Construction Group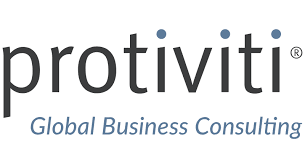 Protiviti


River City Glass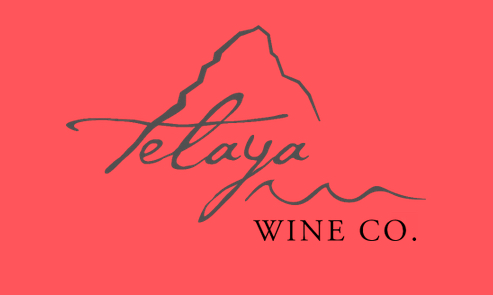 Telaya Wine Co.


Ladder Homes, LLC



Holly - $300+ Donation
Tommy's Welcome Inn
Idaho Timber



Peppermint - $100+ Donation
All Pro Building Maintenance, Inc.
Bob's Timber Cutting Inc
Eternity Road Arts, LLC.
MaxaBoyz
Premier Insurance Group, Inc.
Roy Pub & Grill
War Pony
History of Warm Hearts

Umpqua Bank's Warm Hearts Winter Drive was originally launched on December 1, 2015 to benefit homeless shelters in communities across the Northwest. The program rallied local communities to make cash donations and provide new warm winter wear, including gloves, scarves, coats, socks, shoes, mittens and hats for adults and children. It was an instant success, raising $130,000 in the first 30 days.

Through generous donations from our customers, employees and friends in our communities, over the past eight years we've raised over $2,000,000 and collected more than 49,000 warm winter items for our shelter partners.

Now, with our recently expanded footprint, help us reach our goal of raising $300,000 for over 100 shelters across the West.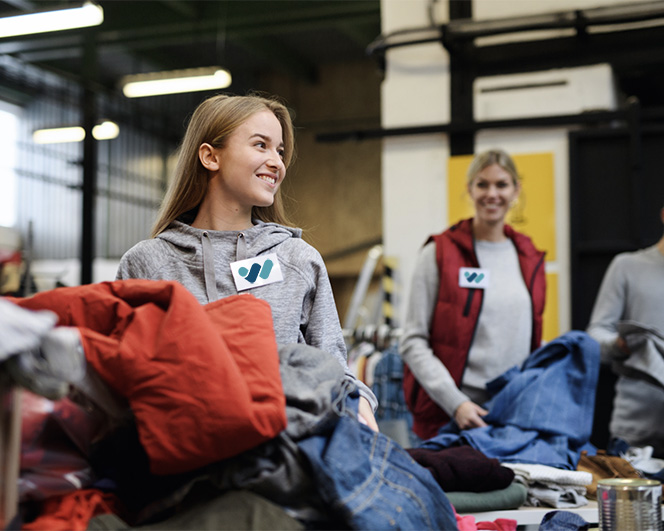 Give Good. Give Local. Donate Today.
Donate through our secure donation site or stop by any Umpqua Bank branch.


Donate Now