February 12, 2019 | Money Matters
6 Steps to Plan and Save for Your Dream Vacation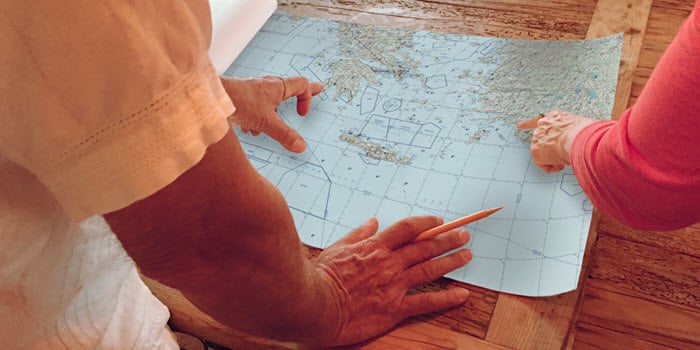 'Tis the season of snowpocalypses and polar vortexes, when thoughts turn to sunny beaches and distant adventures. While daydreaming is free, actually making a dream trip happen requires a bit of financial planning. We've got six great tips that will help you plan an unforgettable vacation for you and your family.
1. Plan early
The earlier you start saving for your trip, the more cash (and less stress) you'll have when you arrive. First, you'll need to answer the big question: Where to? Whether it's a tropical paradise, a backcountry adventure or the ultimate road trip, taking the time to do a little research can help you save in the long run. Browse travel blogs and sites like TripAdvisor to get a general sense of the costs associated with where you want to go. When to go is another thing to consider—traveling in the "shoulder season," right before or after the busiest tourist months—can offer significant savings, and you'll face fewer crowds as well.
2. Set realistic goals
Taking a blowout, Insta-worthy trip can be tempting, but you'll regret it later if it's more than you can truly afford. Take a good look at your finances and design a trip that you'll really enjoy without putting you in the red for the next three years. If you have your heart set on a certain country, be prepared to be flexible on the time of year that you go. Or if you absolutely have to travel in summer, explore your destination options to find better deals. Think about other areas where you're willing to cut back—do you really need to rent an SUV when a budget model will do (remember, gas prices are higher in many countries than they are in the US)? If you have a flexible approach to planning, you can save a small fortune on travel costs and still create a lifetime of memories.
3. Create a budget
After you've landed on a destination, it's time to dig into the details. Factor in transportation, lodging, dining, souvenirs, and any extracurricular activities you'd like to do. If you're headed out of the country, be sure to consider currency exchange rates as well. If you have pets that won't be coming along, don't forget to add kennel fees or pet-sitting expenses. All this will help give you a far more realistic idea of how much you need to save.
Once you have a dollar figure in mind, sit down and create a budget that will help you determine exactly how much you need to save each month until your trip.
4. Use credit to your advantage
With travel credit cards, your everyday purchases earn rewards that can be redeemed for airfare, hotel reservations, car rentals, and other expenses. Many cards even have huge signup bonuses worth hundreds of dollars in travel redemptions. Shop around to find a card with a low interest rate and a good rewards program—or if you already have one, review all your benefits to make the most of your rewards. There could be additional savings in the fine print (like trip cancellation coverage or no foreign transaction fees) that you didn't even know about. Just be sure to pay off the card every month—which brings us to our next tip:
5. Avoid debt
A 2017 study shows that 74% of Americans have gone into debt to pay for their vacations, averaging $1,108 of debt per trip. That financial stress can kill your post-vacation bliss and result in fees and interest that add up long after the fun is over. (Plus it's hard to save for another vacation if you're still paying off last year's trip.) Of course, the best way to avoid vacation debt is to save up ahead of time.
6. Create a dedicated vacation savings account
If your travel fund is mixed in with your general savings account, it can be tough to set aside money specifically for vacation—and tempting to dip into the fund for other expenses. Open up a separate savings account that's reserved solely for vacation savings and contribute to it regularly. You can even schedule a recurring automatic transfer from your checking account to your trip fund. You might be surprised at how little you miss the money, and you'll be amazed at how quickly it adds up.
During the winter months, it can be hard to think about anything but the next vacation. But, as in most things, planning and preparation are a big part of the adventure. As always, we're here to help with savings advice that can help get you on your way.
Umpqua offers some great savings account options that can help you meet your vacation goals (some of them are complimentary with an Access checking account!). Visit your nearest Umpqua Bank or open an account online today.