April 12, 2019 | Business Success, Commercial
5 Signs It's Time to Update Your Accounts Payable Approach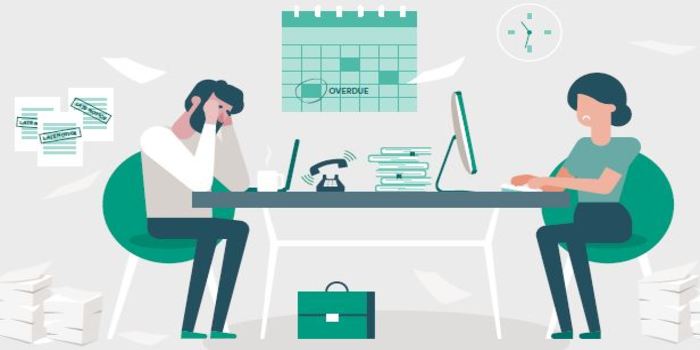 How an 'Integrated Payment Solution' can streamline business growth by saving time, resources and capital
In the Amazon era of supply chain management, where most customers expect 24-hour turn times, the accounts payable (AP) department often lags behind. Arcane processes and procedures for getting approvals and signatures create bottlenecks that slow business growth. And let's face it, the last thing you want to do with a new vendor you'd like to impress is make them wait for payment.
An integrated payment solution can be the answer to your AP problems. Most integrated payment solutions automate many of the processes manually performed by your AP team, freeing them up to integrate new technology, streamline payments and interact with vendors.
The real value to automated payables is the time, resources and intellectual capital you save – for re-allocation to growing your business and taking care of customers. AP associates who used to spend countless hours on data entry and other manual procedures can now be free to create value in the form of discovering other management efficiencies or working directly with clients.
So how do you know if your AP department could benefit from an upgrade? Here are some signs to look for:
The AP teams' desks are buried in paper invoices.

Your accounts payable days outstanding outnumber Game of Thrones episodes.

Vendors keep sending you refund checks.

AP staff often head home early or stay way too late.

Your company is in the news for fraud.
If any or all of these are true for your business' accounts payable team, then it may be time for a technology tune up. The 7 Signs Your AP Department Is Due for an Upgrade white paper we've compiled takes a deep dive into both the symptoms that may be stifling your AP department and solutions for getting on the road to automated efficiency.
Reduce errors and improve performance with payment automation. Contact Umpqua Treasury Management today to schedule a personalized demo of Umpqua Integrated Payments, Umpqua's new automated AP solution.