May 01, 2019 | Business Success
Is Accounts Payable Automation Right for Your Business?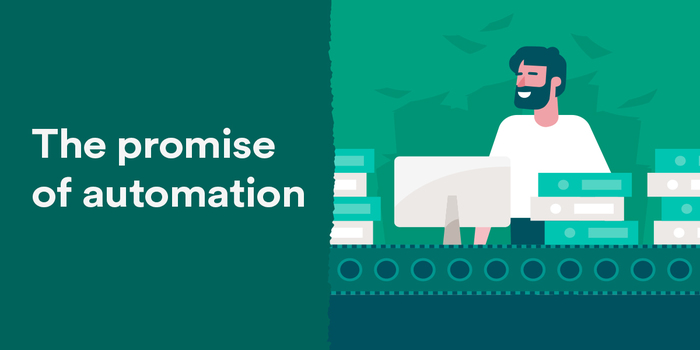 The robots are coming! The robots are coming! In today's business environment, some fear that if you're not automating everything, your business will fall behind. While there is reason to be proactively exploring automated solutions, it's only a myth that automation will replace every human worker in the next few years. A Forbes article cited one Gartner Research study stating that while 1.8 million jobs will be lost to automation by 2020, 2.3 million new ones will be created.
Automation is being developed to bring new tools and functionality to enhance our ability to do our jobs more efficiently. Businesses need to grow and automation is a valuable tool to help scale operations. It's not about eliminating staff members. It's about pairing automation with existing staff to free people to use their time more productively.
Why AP is ripe for automation
Accounts payable (AP) has traditionally been a manual process that took long hours and meticulous attention to detail to get right. The problem comes with growth. When a business experiences growth, the number of vendors increases. When the number of vendors increases, the payables and workload substantially increases. Accounts payable automation often reduces the time spent on invoices by 50% and the payback period for an AP automation solution is typically less than six months.
Besides time and money, there are other distinct advantages of using accounts payable automation:
Expedites the entire AP process, from invoice capture to payment execution
Reduces errors and eliminates fees incurred from late payments
Eliminates fraud with increased security and quality control
Increases early pay discounts and corporate rebate program rewards
Want to learn more? Automated Accounts Payable: What it Offers Your Business, is an Umpqua Topic Paper on the benefits of AP automation that can help you understand what questions to ask when considering an automated AP solution.
Ready for the next step? Contact Umpqua Treasury Management today to schedule a personalized demo of Umpqua Integrated Payments, Umpqua's new automated AP solution.