May 16, 2019 | Feeling at Home
It's National Moving Month. Should You Move Now, or Wait?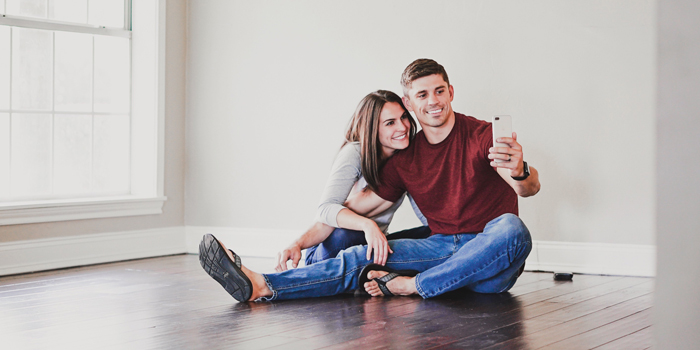 This moving checklist can help you decide when the time is right
May is National Moving Month. It's the official time of the year when the sun starts to shine, the flowers start to bloom and the cost of housing starts to rise. For millions of Americans, it's also the time we start thinking about making our next move.
Moving is a uniquely American tradition. As a country, we don't like to stay in one place for very long. According to the latest Census data, roughly 40 million Americans move every year. After age 18, the average American will move nine times in their lifetime. We move for a variety of reasons including work, school, family, marriage and the never-ending search for better and more affordable housing.
Some states are having a hard time keeping their residents while others are attracting new ones like flies. According to move.org, more Americans moved away from Illinois, Arkansas, New Jersey and New York last year than moved in and more Americans moved to Idaho, Nevada, Arizona and Oregon than moved out. In terms of how we move, millions of people rent a truck and move themselves but hiring professional movers is a close second option.
With copious amounts of data determining everything we do ­­–– from drafting the best baseball prospects to picking the optimum time to vacation –– the question remains, 'When is the Best Time to Move?' Here is a moving checklist you can use to help make your decision a little easier.
Figure out the best time to buy a home
If you're moving to buy a new home, the best statistical time to find the best prices is January and February. According to TheStreet, U.S. home prices are about 8.4% less in January and February than in July and August. That may be because people listing their homes for sale late in the year often do so because of a job transfer and are motivated to sell quickly. Of course, it's not always possible to time the market perfectly.
"When it comes to buying a home, it's nearly impossible to time the market," said Abe Gates, a Senior Home Loan Officer at Umpqua Bank in Seattle. "98% of the time, the value of your home is going to rise no matter when you buy. So I tell clients the best time to buy a home is today and that the focus should be on finding the right home. If you do that, the timing will take care of itself."
If you're relocating to take a new job or to move into a better school district before the new school year starts, May is a good month to be house hunting. Data shows that May has the highest home-for-sale inventories of any month followed by April and June. More homes on the market means more competition on price, and that means you may be able to find a bargain if you're house hunting in the next few weeks.
Pick the best season to move
Every season has something to offer. Your decision ultimately comes down to your budget and personal preferences. Consider the pros and cons of moving during each season before you decide.
Winter: The least expensive time to move since demand for houses, and movers, is lowest. Also the coldest time to move which can make packing and unpacking less than ideal.
Spring: This is ideal for many movers because the weather isn't too cold or too hot and the demand is still lighter than summer.
Summer: It's a great time to move if you have kids because they're not in school and because so much inventory is on the market there's a lot more homes to choose from.
Fall: Crisp clean air makes for great moving conditions and you might be able to purchase a home for a bit less than you'll find during the peak summer months.
Reduce your moving costs
Once you've determined when you're going to move, the next step is figuring out ways to reduce your moving costs. According to the American Moving and Storage Association, the average cost of a local move within the same state is $2,300 for 7,400 pounds of things otherwise known as 'your life.' The average cost of an interstate move for the same 7,400 pounds is $4,300 based on an average moving distance of 1,225 miles. There are many ways you can reduce your moving costs including:
Purge before you pack: Moving offers one of life's greatest opportunities to take stock of what you have and what you really need. When it comes to packing, less is more as in less stuff to pack and more money you'll be saving.
Pack everything yourself: Hiring professional packers can make it go faster but it can also get expensive in a hurry. Ensure your grandmother's china makes it to the next house but with a little time and bubble wrap and save hundreds of dollars for your trouble with DIY packing.
Move mid-month on a weekday: A mid-month move is typically less expensive than moving at the beginning or the end of the month when demand is generally higher. Similarly, moving on Monday-Thursday is far less expensive than moving on Friday-Sunday when rates are higher. Plus, if you move mid-week you'll have the entire weekend free to unpack boxes before you start your new job.
Want more ideas? The Ultimate Moving Checklist article is loaded with practical and cost-saving tips.