Umpqua Bank Unveils Financial Fitness Guide for New Year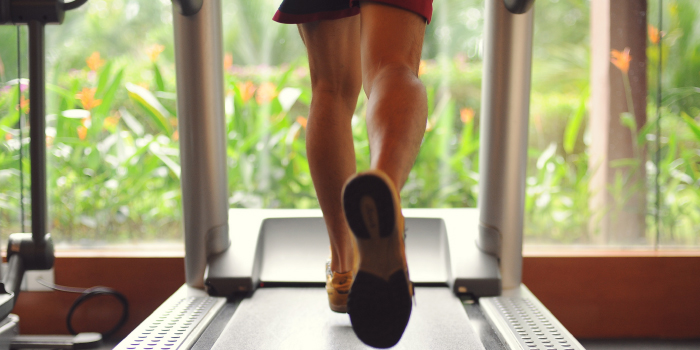 Includes smart, simple tips consumers can use to jumpstart a healthy 2018
As an eventful 2017 marked by data breaches and natural disasters draws to a close, Umpqua Bank has released a Financial Fitness Guide to help Americans prepare financially for the year ahead. From protecting credit to managing a windfall or bonus and planning financially in case of a fire or flood, Umpqua's 2018 Financial Fitness Guide provides a user-friendly list of actionable steps households can take to begin the new year ready for success and better prepared for the unexpected.
The Equifax data breach last September ranks among the most notable financial events in 2017 that will continue to impact Americans next year. According to Forbes, having personal financial information stolen by hackers is now the top security concern of Americans. Yet Money magazine reported that weeks after the Equifax data breach, 81 percent of consumers had taken no concrete steps to protect their financial information.
"The beginning of every year is an opportunity to take stock of where you're at financially, do some basic financial housekeeping and plan for the year ahead. The 'X' factor in planning, of course, is that you never know what the year has in store," said Umpqua CEO Cort O'Haver. "Whether 2018 is uneventful or full of surprises, our 2018 Financial Fitness Guide is designed to help people take a few, simple steps to prepare for the future and improve their overall financial health. We also plan to provide a steady stream of useful and related financial health content throughout next year."
Umpqua's 2018 Financial Fitness Guide, are articles that can be accessed at umpquabank.com/blog, and provide actionable steps people can take leading into the new year, including:
Protecting personal credit: The Equifax data breach exposed the data of 143 million Americans, but surveys indicate few people have taken steps to protect themselves. From freezing a personal credit file to password security, Umpqua makes it easy for consumers to take action.
Preparing for a disaster: 2017 has been a year of fires, floods and hurricanes. There are several useful and important financial items people may need access to during a disaster and can include as part of an emergency preparedness kit.
Being wise with a windfall: Lump sum bonuses or gifts are common this time of year. How they're handled can have a significant impact on short- and long-term financial plans. Though every situation is unique, Umpqua gives options to consider before deciding whether and how to spend or save.
Getting a financial tune-up: Financial fitness starts with doing the little things that often get overlooked or put off—setting goals, estimating taxes, strengthening account security. Consumers can review Umpqua's financial tune-up checklist to make sure they're ready for year ahead.
To emphasize the importance of financial health in the new year, Umpqua also announced a "Freeze Day" across its five-state footprint to encourage associates, customers and families in the communities it serves to take action and protect their personal financial information. This Friday, Umpqua will give its more than 4,000 associates time to freeze their credit, which is a vital way to ensure identity thieves can't open credit accounts using stolen information.
About Umpqua Bank
Umpqua Bank is a subsidiary of Columbia Banking System Inc., and a premier regional bank in the Western U.S., operating in Oregon, Washington, California, Idaho, Nevada, Utah, Arizona and Colorado. With over $50 billion of assets, Umpqua combines the resources, sophistication and expertise of a national bank with a commitment to deliver personalized service at scale. The bank consistently ranks as one of America's Best Banks (ranked by Forbes) and supports consumers and businesses through a full suite of services, including retail and commercial banking; Small Business Administration lending; institutional and corporate banking; equipment leasing; and wealth management. The company is headquartered in Lake Oswego, Oregon, and trades under the ticker symbol COLB on the Nasdaq. Learn more at https://www.umpquabank.com.