6/5/2018 6:00:00 PM | Money Matters
Worried About Identity Theft? 7 Steps to Staying Safe Online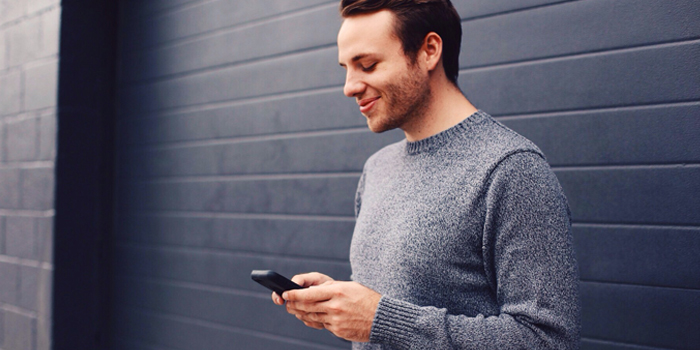 Some people are understandably hesitant to use online or mobile banking tools, out of fear that their information might be hacked or stolen. We get it, the Internet is a big place. The truth is, online and mobile banking can be very secure, and can even help you identify or prevent a case of theft.
At Umpqua Bank, the security of your personal financial information is our top priority. We take every precaution to ensure that our mobile banking tools are secure. Read more about our online banking security here.
Today, most people use the Internet for shopping, travel planning and managing their money, sharing payment information across the web. The key is to always be aware of how you're sharing personal information, and with whom. By following these basic safety tips, you can help ensure your money stays secure.
1. Browse safely.
Don't access private accounts on a public-use computer. This can include libraries, airports, or courtesy computers in common areas of an office or apartment building. If you must use a public computer, avoid logging into secure sites that store your information, and erase your browsing history—including cookies—before leaving.
Browsing on your phone? Be careful of public Wifi networks that don't require a password. If your phone is connected to public Wifi, don't disclose your personal information or enter password-protected sites.
2. Keep personal info personal.
Never share personal information unless you initiated the conversation. If you get an email claiming there's a problem with an account, don't click any links in the email or provide information on the spot. These emails are likely phishing attacks, where fraudsters try to trick victims into providing private information. Instead, visit the company's website directly and get in touch with their customer service department, or call the phone number listed on your account statement to follow up.
Umpqua Bank will never email you a link that asks for your private information. If you get an email asking for this information, don't respond or click on any links, and follow our guide to reporting scam attempts or fraud.
3. Keep passwords private.
Use strong passwords for your laptop and credit, bank, and other accounts, and change them often. Be creative, and opt for "passphrases" which include multiple words, rather than a single word. Stay away from obvious passwords like names and birthdates. Opt instead for random phrases or a coding system, like only using the first letter of each word in a phrase, or substituting numbers for letters (zero instead of "O" or five instead of "S").
Many secure websites, like Gmail and Facebook, offer two-step verification for their logins. Whenever possible, use this option as an extra layer of protection. If keeping track of all your unique passphrases is overwhelming, try a secure password manager like LastPass. A password manager can save time and is much more secure than using the same password on multiple sites, or writing your passwords down.
4. Look for the lock.
Take a look at the top of your browser window, where it shows the address of the page you're viewing. A "lock" or padlock icon in the address bar of your internet browser means your information will be safely transmitted. You can also look closely at the web address; if it starts with "https," the "s" stands for "secure." If there's no lock, and no "s," be very cautious in what information you share.
5. Don't be too social.
If you share too much on social media, an identity thief can gather information about your life and use it to answer "challenge" questions on your accounts, gaining access to finances and personal information. Consider limiting access to your social pages to a small group of people. Never post your Social Security number or any account numbers on publicly accessible sites, and be cautious with posting your full name, address and phone number.
As an extra precaution, don't share account information or social security numbers through email, even with people you trust. Email is notoriously easy for hackers to access. If you need to share this information with a trusted friend or family member, tell them over the phone or face-to-face.
6. Take an active role.
Make sure that any anti-virus software is up-to-date on your home computers and mobile devices. It's also wise to research anti-virus software and choose just one trusted provider. Installing multiple anti-virus tools can slow down your device, and some scams pose as "virus protection."
If you bank with Umpqua, you'll be informed right away of attempted fraud or phishing scams aimed at Umpqua bank, where fraudsters pose as legitimate organizations to try and trick consumers into providing sensitive information. It's also a good idea to check Umpqua Bank's Scam Alert page regularly.
7. Use online banking to your advantage.
Check your bank balance daily to spot problems earlier. Federal law gives you the right to dispute fraudulent charges on your bank or credit card accounts, but only if the fraud is reported within a certain timeframe. It's your responsibility to monitor accounts regularly and report any problems to your financial institution immediately. Waiting for a monthly statement in the mail could mean weeks before you realize your information has been stolen. By securely accessing your account through your bank's website or mobile app, you can identify issues sooner and avoid additional charges.
Enroll in e-statements. Electronic statements are safer than paper versions, which can easily be stolen from your mailbox. If you're receiving paper statements from your bank or credit card company, that piece of mail contains highly sensitive information. By opting for e-statements, and following the tips outlined here, your information is much more secure.
These are just a few simple tips and habits to keep in mind when shopping or banking online. For more information, check out our guide to preventing fraud.
With these tips, you can use the power of online banking to keep your money safe. Visit our online and mobile banking page to learn how banking online can save you time and hassle, or stop into your nearest Umpqua Bank store to speak to one of our expert associates.