1/20/2022 8:00:00 AM | Money Matters, Wealth
Umpqua Quarterly Perspectives Newsletter – Q1 2022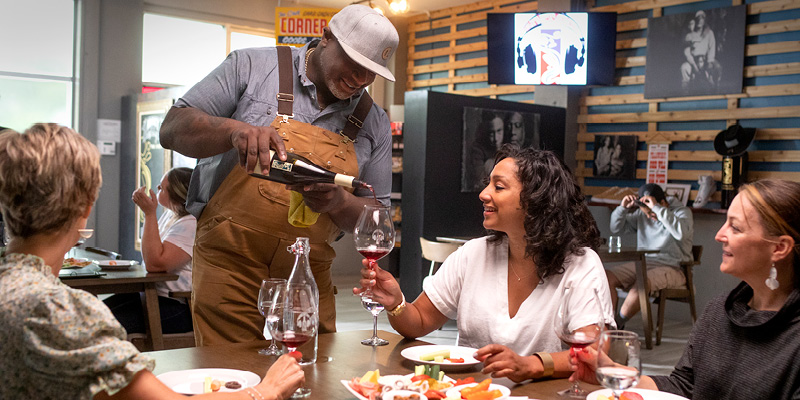 Bidding Farewell to 2021
If 2020 will be remembered as the year when everything changed, then 2021 may go down in the history books as the year we faced those changes and did everything we could to overcome them. If you made it through 2020, then 2021 may have felt like a sigh of relief, especially with the markets looking more like they had in years past.
In this quarter's newsletter, we take a look back at 2021 and analyze how the year may continue to influence our lives today.
What Does the Future Hold?
The 2022 economic outlook is cautiously optimistic. Some of 2020's most negatively impacted industries – restaurants, entertainment, and retail – saw a resurgence in 2021.
COVID-19 and its variants remain a concern, and new issues such as labor shortages, demands Texfor higher wages, and supply chain damage will continue to foster a rocky economic environment. But we're still optimistic that we're headed in the right direction.
Two Questions About Supply Chain Management
As the supply chain continues to make efforts to repair itself, we lay out two questions about what happened to it in 2021.
What caused the shortage?
When will it end?
Historic Inflation Levels
After seeing the highest 12-month increase in the CPI-U in nearly 40 years, we take a deep dive into what caused this inflationary environment and provide strategies for protecting your purchasing power this year.
Fed Tapering: Goals and Potential Impacts
Fed "tapering" refers to the systematic decrease in the amount of assets purchased by the central bank each month and is executed following an economic stimulus program. We flesh out potential for interest rate hikes and market impacts following the Fed's current tapering strategy.
We're here for you
Social distancing doesn't mean you can't still get great advice and guidance. Your financial professional at Umpqua Private Bank can help in times like this by:
Helping you stay focused on the big picture
Bringing specific ideas and strategies to you based on your unique situation
Acting as a sounding board as you consider financial decisions
Partnering with you to navigate the ever-changing economic and market landscape
Providing insight into how current conditions affect your plans by modeling scenarios specific to your situation
Download the full newsletter: