Grow and protect your personal wealth with insights and solutions from Umpqua Private Bank
The growth of your personal wealth is dependent on multiple factors: the success of your business, the strategic decisions you make, and how you manage your personal balance sheet over time. As specialists in private banking, we work deeply to provide you with solutions tailored to your unique needs. Our private banking services can help you:
Align your current lifestyle with your retirement goals

Pursue your passions with the confidence of a solid
financial plan for the future
Help to ensure your business succession goes smoothly and people or
entities are in a great position after you leave

Plan for financial freedom and flexibility, no matter your
stage of life
Our Private Banking services and solutions
Grow your wealth

Grow your wealth intentionally by connecting your passions to a solid plan for success. Our bankers facilitate purpose-driven conversations with you to build a custom financial plan to get you where you want to go.
See our Private Bank solutions
Financial planning
Create a clear road map to reach your future financial goals.
Investment management1
Let us connect you with one of our third-party investment experts.
Private banking
Get access to personalized, fully-integrated wealth and banking solutions.
Plan for retirement

Figure out the steps you need to take today to best plan for your future retirement. Our advisors can help you find a flexible plan that considers your current cash flow needs and your dreams for tomorrow.
See our Private Bank solutions
Retirement planning
Strategically plan for each stage of your life.
Tax planning
Make a game plan to reduce the effect of taxes on your retirement.
Succession planning
Create an exit plan that leaves your business in good hands.
Debt and liability management
Minimize your debt burden before you retire.
Provide for your family
Leave a legacy for your family, friends, and community. Together, we can build a financial plan that benefits others while still meeting your own financial aspirations.
See our Private Bank solutions
Estate and trust planning services
Make sure your family is well taken care of after you're gone.
Philanthropic and gift planning
Give with purpose while keeping your financial plan on track.
Insurance and annuities referrals1
Create a safety net to prepare for future risks.
Long-term care planning
Make plans for your care later in life.
Other connected business solutions
Advance your business with custom banking solutions that meet you where you're at.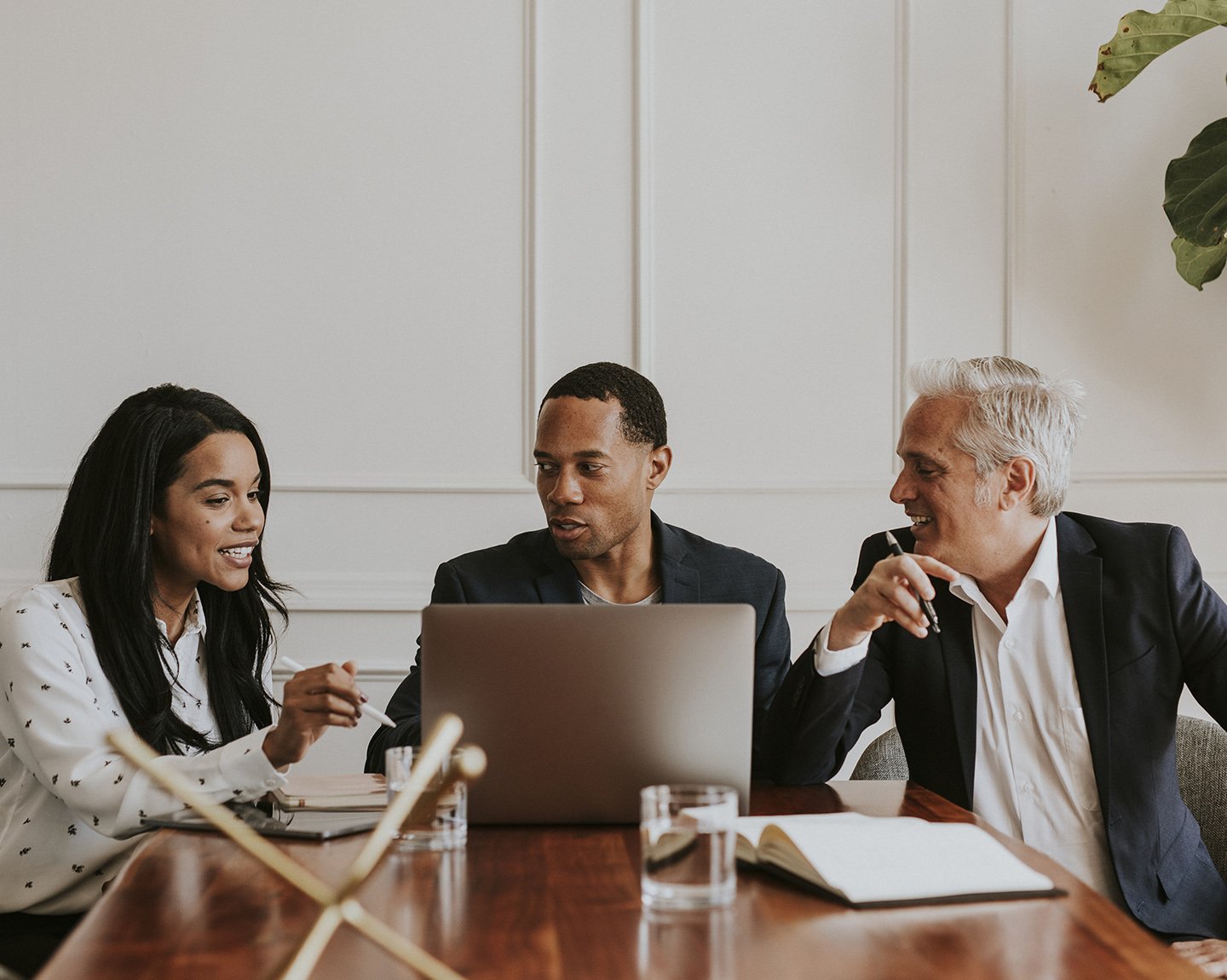 Powered by people who are committed to your business
Whether you're opening new locations, acquiring a competitor, or expanding into overseas markets, finding the right financial solutions is essential for your business to reach new heights
Umpqua bankers are dedicated to your business' success. After we develop a holistic understanding of who you are and what you do, we collaborate with you to build integrated solutions with impact. Our team brings over 25 years of experience to the table and our dedicated bankers aim to approach your business with new ways of thinking while never losing sight of your vision.
Ideas & Insights
Explore the latest market trends, innovations, and challenges affecting your business.