Innovate and grow quickly utilizing Umpqua's expertise
Your business has taken off and now you need to scale your operations. Scaling profitably requires re-examining everything that has brought you to this point, from people to processes. Our experienced bankers help growing businesses create a plan to broaden capital options and streamline finance operations so you can take your business to the next level. Let's create an agile plan that will:
Grow your market share

Map how to expand into new markets

Attract and retain top talent
Be flexible with business changes and fluctuations

Show growth opportunities through acquisitions
Business banking solutions for scaling
Growth capital finance
Quickly expand your resource base.
International banking
Successfully navigate complex foreign markets and regulations.
Loan syndications
Finance larger deals with the support of multiple lenders.
Cash cycle optimization
Optimize cash flow at every stage.
Fraud prevention
Securely protect your business accounts and bottom line.
Liquidity alignment
Take control of your excess cash for higher returns.
Foreign exchange
Manage global cash flow with minimal risk.
See around corners
Our team is an extension of your business—we're with you for the long haul! Through our partnership, we will bring proactive advice on where your industry is heading and what you should plan for next, both personally and professionally.
Insights and guidance
Lead your business through expansion with confidence, with industry insights and research-backed advice.
Three-year planning
Create a tangible strategic plan that's aligned with your goals.
Private Banking
Work with one of our private bank relationship managers to align your personal wealth with your values.
Succession planning
Create a long-term plan to leave your business in good hands.
Our top services for business expansion
Loan Syndications
Execute large deals with loans from a group of Umpqua's trusted lenders.
Umpqua Integrated Payments
Streamline your invoice-to-pay process with end-to-end automation.
Other connected business solutions
Advance your business with custom banking solutions that meet you where you're at.
Connect with a business banker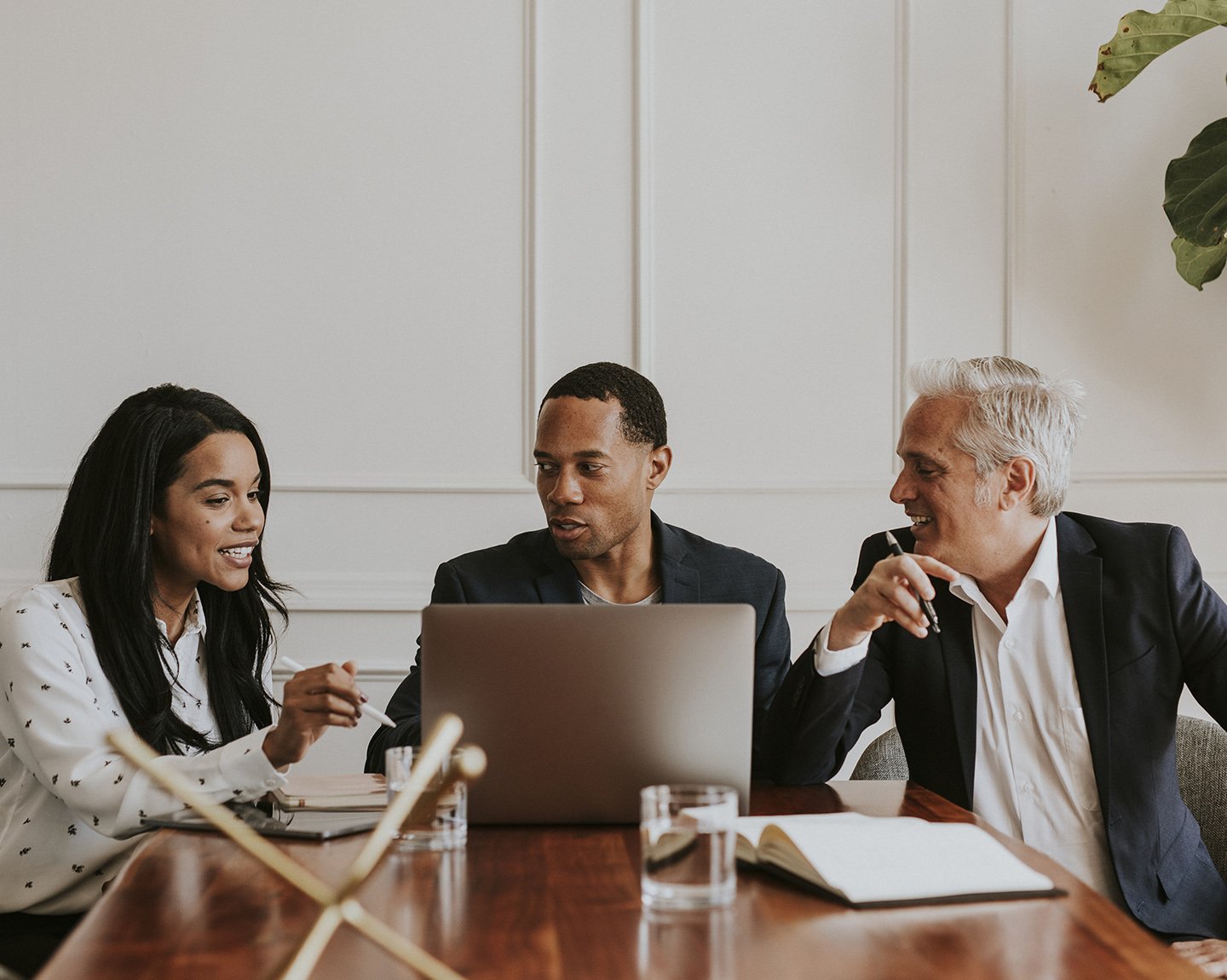 Powered by people who are committed to your business
Whether you're opening new locations, acquiring a competitor, or expanding into overseas markets, finding the right financial solutions is essential for your business to reach new heights
Umpqua bankers are dedicated to your business' success. After we develop a holistic understanding of who you are and what you do, we collaborate with you to build integrated solutions with impact. Our team brings over 25 years of experience to the table and our dedicated bankers aim to approach your business with new ways of thinking while never losing sight of your vision.
Ideas & Insights
Explore the latest market trends, innovations, and challenges affecting your business.