Create a road map for healthy business growth with finance solutions that help to put you in control
As businesses launch into growth mode, it's critical to build a stable foundation allowing the organization to guide big decisions and navigate unforeseen challenges. A strong finance division is a crucial piece of that foundation. At Umpqua Bank, our goal is to be your partner, not only in banking, but in your business' success. Our bankers aim to understand all the pieces and processes that power your organization so we can co-create a holistic plan to:
Effectively manage cash flow

Raise your capital

Free up your time to focus on the big picture
Seek out or uncover new opportunities for your business

Expand locally, regionally, nationally, or internationally
Our growth-oriented business banking services
Working capital financing and revolving credit
Receive expert management on core day-to-day business expenses.
Equity guidance
Get strategic advice on selling ownership shares.
Equipment finance
Reduce up-front equipment and technology costs.
Acquisition finance
Fund mergers and acquisitions with immediate financing.
Streamline and simplify cash flow
Stay on top of daily cash demands that come with running a business through expert-led consultations. We will help you assess where you can streamline and simplify your essential finance processes.
See all Treasury Management solutions
Payment innovation and automation
Automate your AP department.
Cash cycle optimization
Optimize cash flow at every stage.
Commercial Card
Streamline and manage expenses with one card.
Financing strategy
Build a treasury strategy with a focus on your future.
See around corners
Our team is an extension of your business—we're with you for the long haul! Through our partnership, we will bring proactive advice on where your industry is heading and what you should plan for next, both personally and professionally.
See all Private Banking solutions
Insights and guidance
Make strategic business decisions with confidence leveraging industry insights and research.
Three-year planning
Create a tangible strategic plan that's aligned with your goals.
Performance benchmarking
Evaluate your operational performance relative to your competitors and peers.
Private Banking
Work with one of our private bank relationship managers to align your personal wealth with your values.
Our top services for business growth
Other connected business solutions
Advance your business with custom banking solutions that meet you where you're at.
Connect with a business banker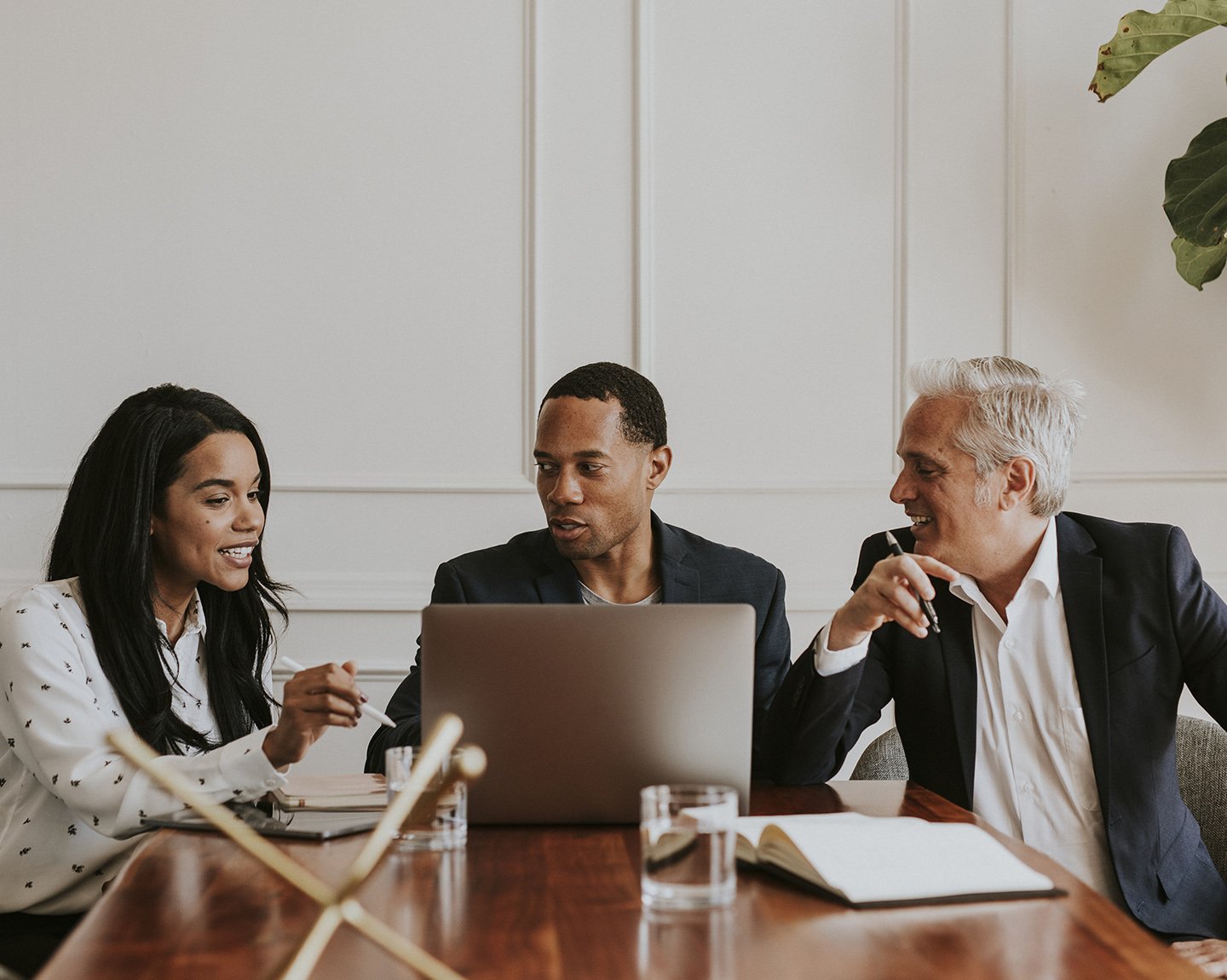 Powered by people who are committed to your business
Whether you're opening new locations, acquiring a competitor, or expanding into overseas markets, finding the right financial solutions is essential for your business to reach new heights
Umpqua bankers are dedicated to your business' success. After we develop a holistic understanding of who you are and what you do, we collaborate with you to build integrated solutions with impact. Our team brings over 25 years of experience to the table and our dedicated bankers aim to approach your business with new ways of thinking while never losing sight of your vision.
Ideas & Insights
Explore the latest market trends, innovations, and challenges affecting your business.