2/14/2020 8:00:00 PM | Business Success
7 ways to get more from your business card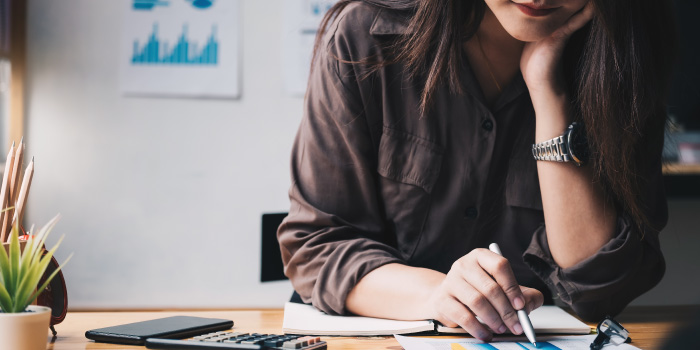 Spend strategically to make the most of every purchase
Business credit cards can be powerful spending tools for meeting a range of small business needs. Choosing the right card for your business, then using it strategically, can help you get more from every purchase. Here are seven simple but powerful ways business cards* help you spend smarter.
1. More simplicity and control
Business credit cards help business owners separate their personal and business expenses, simplifying business accounting and spending controls. You can set purchasing rules with a business card to reflect the needs of your business and the job function of each user. By defining spending limits and merchant category codes, you can specify which employees can spend how much, in what context, and when. For example, a delivery driver might be authorized up to a certain amount of fuel spending on weekdays when transit is scheduled. Whereas a salesperson whose job involves taking clients out to dinner might be authorized for a certain amount of restaurant spending.
2. More protection
Debit card spending increases the risk of others gaining access to your business checking account, and personal credit cards affects personal credit history. Business cards offer several meaningful alternatives that translate to greater protection:
When managed appropriately, card holders' personal credit rating is not linked to business card liabilities
Fraud protection and employee misuse protection eliminate cash flow risk
For most situations, provisional credit restored within 24 hours of a loss or fraud event, compared to one to two weeks with a debit card.
Purchasing rules and fraud protection are most effective when closely monitored. "To minimize risk, send a single statement for all employee business spending to an authorized manager," said Adam Field, Vice President, Elan Financial Services which works with Umpqua Bank to offer industry-leading credit card products for consumers and businesses. "Have that person monitor each employee's spending monthly and follow up on any unusual internal or external activity."
3. More float
Cash flow is often a primary concern for small businesses, and credit cards can build in a significant float margin. With up to 25-30 days from statement opening to statement closing, then another 25+ days until payment is due, you can gain valuable time to collect receivables between purchase and payment.
4. More buying power
When your purchasing needs are lower than the threshold for a line of credit ($25K to $50K) but greater than the cash on hand, a credit card can extend your purchasing power. The key is making sure you can pay off purchases quickly. "Business credit cards work best as a payment tool versus a financing tool," says Field. "The only time to consider revolving debt on a card is within a low or 0% promotional timeframe." Balance transfers at special, introductory rates can help you save on interest while paying down revolving business debt, or if you are anticipating a significant capital purchase.
5. More rewards or cash back
Some business cards reward you for the purchases you make. If you would like your spending to earn you cash back, gift cards, merchandise, or travel, consider a card that offers rewards for what you spend on most. Then, make sure to review your AP list to see which businesses accept credit cards and migrate as many of your expenses as possible to maximize your rewards opportunities. You can also encourage employees to use their business credit card for business purchases (instead of purchasing with personal cards and requesting reimbursement). This boosts rewards while streamlining accounting. Don't forget to redeem your rewards before they expire!
6. More data insights, more easily
Business card activity data can often be linked electronically with business expense management and financial reporting solutions such as Concur or Expensify. This puts card usage insights at your fingertips, so you can make informed decisions about spending controls, practices, or purchases moving forward.
7. More credit history
For newly established businesses, credit cards can be one of the easiest types of loans to get. When managed properly, these cards can help build credit for your business so you can eventually increase your funding options by gaining access to other types (and larger amounts) of business credit in the future.
Find the business card that works for your business
When used strategically, business cards can be a powerful payment tool. Umpqua offers a variety of business cards to help pay down balances, get cash back, or earn valuable rewards. Discover the best solution for your needs today and tomorrow.
*Note: Reflects Umpqua Bank business credit card features and benefits. May not apply to all business credit cards. The creditor and issuer of these cards is Elan Financial Services, pursuant to a license from Visa U.S.A. Inc.