9/10/2021 7:00:00 AM | Business Success
Making Changes that Make Sense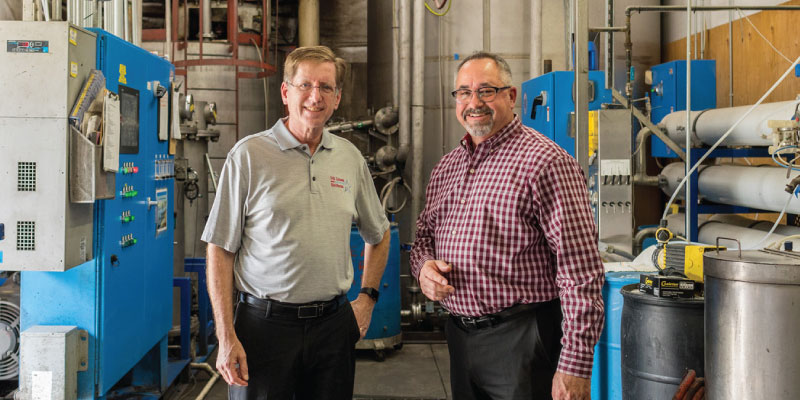 How Assessing Your Business' Cashflow Processes Could Inspire Impactful Short- and Long-Term Changes
As our 2021 Business Barometer Report shows, businesses are embracing the need for continuous change to stay competitive. Over the past 18 months, they continued to adapt to ongoing disruption, making changes that have had a positive short-term impact, and they plan to make even more changes in the year ahead that will help them do more with less.
For small business leaders, taking a closer look especially at the processes involved with how money flows in and out of their business is a great way to identify opportunities for change that can make a big difference in their bottom line and ability to compete.
Assessing cashflow operations to inspire future change
Embracing digital tools and automating certain processes are two types of changes business leaders indicate embracing, according to our report. But knowing how and where to get started on making such changes can be daunting—especially for small business owners who might not necessarily have a dedicated finance department to help identify such opportunities.
That's where banking partners can help.
Small business leaders, in collaboration with their bankers, can map out all of the business' cashflow processes (e.g., how customers pay, and then where their payments go after a sale is made) to get the "bigger picture" of potential opportunities.
Then, together, they can talk through which parts of such processes can be adjusted, like adding more digital tools (e.g., remotely depositing cash or checks rather than physically going to a bank) and/or automation (e.g., using a banking app to automate payments for supplier invoices).
It might take a few meetings to truly identify all of the processes and subsequent opportunities, but the exercise should give everyone involved ideas for smart changes to help navigate the current unpredictable economy and also make running a business a lot easier (and potentially more lucrative, depending on the changes made) in the long run.
Key considerations when it comes to cash
Below are four key considerations business owners should have in mind when exploring opportunities for change:
Cumbersome payments processes: Vendors and suppliers have to get paid—but does doing so slow down the business? Does it cost more time—and money—to manage such payments and meet deadlines than it should? Automating the invoice-to-pay process can potentially save time and/or money.
Cybersecurity and fraud: Recent statistics from the Federal Trade Commission (FTC) show that cybercrime and fraud against businesses continue to increase at alarming rates. That means that cash and a business' reputation could be at risk. But relatively simple changes to payment processes, equipment, and applications can help protect the business from losses.
Digital automation: In today's increasingly virtual environment, digital tools, payment innovations, and process automation can result in significant time and cost savings and increase growth potential. Therefore, it's important that small business owners and their banking partners are up-to-speed on the latest banking technology available.
It takes a village: Small business leaders should leverage not only their banking partners but other trusted sources for recommendations on ways they can improve their business. Financial advisors, accountants, and attorneys are examples of additional partners to consider for such review exercises.
If you're looking to make some changes, we can help
Making a change isn't always easy—especially when thinking about how and where to start. But if you think it's time to make some changes to your business but aren't really sure where to go from here, we're here to listen.
You can schedule a virtual conversation with one of our treasury management consultants in your area, who'll meet with you at a time that's convenient for you to listen to your needs and ideas before getting started.
Change is in the air. Are you on board?