July 01, 2022 | Business Success
Economy, Trajectory and Strategy for 2022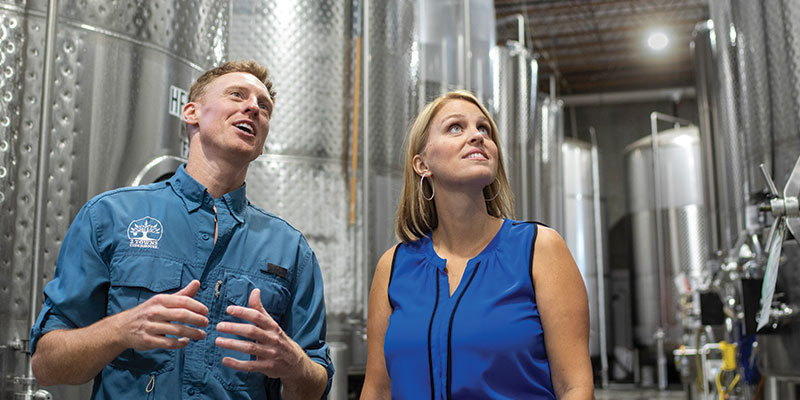 Umpqua leaders discuss economy, trajectory, and strategy in 2022 Business Barometer Webinar
Umpqua Bank likes to be in tune with the needs of business owners and leaders. One of the many ways it does this is by conducting an annual survey of roughly 1,200 businesses nationwide to find out more about their perspectives and plans for the year. The result is the Umpqua Bank Business Barometer.
If you haven't had a chance yet, read this year's report "Economy in Transition" on our website.
What we found is that the fundamentals of the U.S. economy seem to be changing: inflation is up, interest rates are up. And some of the challenges that came up during the pandemic are still prevalent: sorting through supply chain strategy and finding the best way to hire and retain talent. Their optimism about the overall economy is down, but they remain optimistic about their own potential. More than half of the businesses surveyed expect their revenue to grow in the year ahead.
"I think a lot of business leaders just have this mindset of we have to get through this," said Ashley Hayslip, EVP and Head of Community and Business Banking at Umpqua. "If you are running a business, especially over the last 10 years, you made it through the Great Recession, you made it through COVID…We are dealing with businesses that have made it through some really hard times."
"So even though there are challenges, everyone is looking forward and looking ahead. And I think really more than anything, this has become an accelerated pace of change. There's always going to be something new and you have to be ready for that."
Richard Cabrera, EVP and Head of Middle Market Banking at Umpqua, pointed out that businesses have been through so much with the pandemic alone. Changing how they communicate, dealing with their supply chain and even how they sell. It required a tremendous amount of resilience and still does. He gave a "resounding" yes when asked if it is more challenging to run a business today than five of ten years ago.
"Getting through all that was a very big accomplishment," he said. "I think today you have a lot of challenges we haven't seen in decades."
Businesses are dealing with higher inventory levels than ever, as they shifted how they changed their supply chain during the pandemic. It's a shifting landscape.
"How companies can be nimble and adapt to these changing conditions, that is going to be their greatest asset," Cabrera said.
If you are interested in learning more, watch the full recording of the webinar, or jump to the section that interests you most via the links below: