October 11, 2017 | Business Success
Small Business Now Story: Justin and Jennifer of Heritage Distilling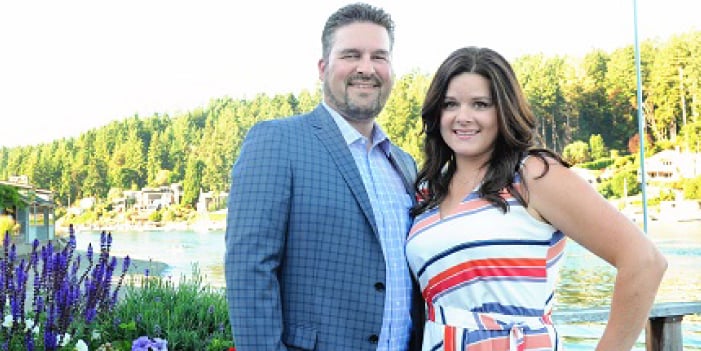 Being a small business is a big deal. But it's the everyday decisions - solving problems, clearing hurdles and seizing opportunities - that truly tell their stories. These are Now Stories.
Justin and Jennifer Stiefel, CEO and President of Heritage Distilling Company (HDC), saw an opportunity to create great spirits and a great customer experience. Their "My Batch" ™ program gives the public a chance to work their stills and be part of the distilling experience. Their "Cask Club" ™ lets people age their own spirits in Heritage's barrels. Here are the everyday decisions that they've made to navigate a time of rapid expansion, and what they're doing right now.
How did you start the business?
It was 2010, maybe 2011. We were drinking bad scotch around a campfire and said, "We can make something better than this." Distilling had just become legal in Washington a couple of years earlier. We have an interesting background, with Justin having a chemical engineering degree and being an attorney. We knew the science side and the business side. We brought over the first Italian still to the U.S. - we call her Nonna - and it all came together pretty quickly.
What has been the roughest time in the business and how did you get through?
We're in a growth pattern and we're working to reach a new level for our business, so right now the struggle for us is cash flow and people. Who do we hire and for what roles? We're coming up on our 5-year anniversary and we have three locations with three more planned. We want to make sure we expand smartly.
What are you doing right now?
As usual, we have a lot going on. Our Roslyn location opens in mid-November and it's been a long time coming. It's in a historic building from the early 1900s, so we've had to put in new electrical and plumbing. We had to spray the brick to make sure it's not dusting out. Now the construction you can see is happening. Framing, modern electrical for outlets and Internet and cable. We've also released our Spirits Advent Calendar and we're thrilled to be getting national recognition for it, so we're making sure our website is ready for additional holiday traffic. It's going to be a great end of the year and start of 2018.