8/16/2019 3:00:00 PM | Business Success
How to Use Data to Make Growth Decisions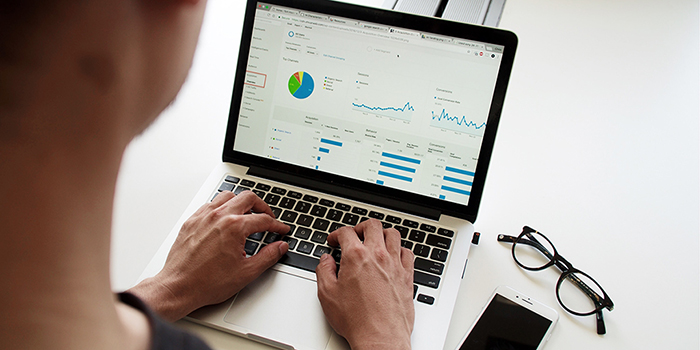 The right data can improve decision making and your bottom line.
Data makes decision making easier. There are several factors to consider when planning for the future and data can help you make better decisions from product development and staffing needs, to cash flow management.
And while it's important to make decisions quickly, accuracy matters. With real time data available for everything from sales, revenues and accounting, your data can both inform your decision-making and back up your intuitive thoughts.
What kind of data do I need?
It really depends on what kind of business you're running, but here are a few types of data that can help most businesses:
Sales and profitability data provides information such as seasonal fluctuations, products that sell well and those that don't, which services are more popular than others and which methods work the best, e.g. are you selling more online than you are in-store? Knowing exactly which parts of the business are growing, and which aren't, is better than an educated guess because it can help you focus on improving results.
Customer data tracks buying behavior, loyalty, sales volume, repeat sales and, if they're customers you offer credit to, how reliable they are at paying their bills.
Market trend data can be found by keeping your ear to the ground about what's happening in your industry. To better understand what's happening in the marketplace, and your position in it, check out current research data and industry whitepapers.
Website data can track how many website visitors you have, along with how many of those become customers. Google analytics can provide that information about your website.
Social media data can track how many people see your posts and services like Facebook analytics can help you determine where customers are coming from so you will know where to put your resources.
Data collection methods
How you collect your data is almost as important as the data itself. A good data collection system should provide you specific, structured information, in an easy to digest format which makes the analysis of the data much easier. A good data system will allow you to view the information in concise formats such as histograms and graphs, as well as be able to filter and choose which data sets you want to focus on to help with specific business decisions.
For example, if you're faced with a decision around your financial position, you would extract specific data around cash flow, profit and loss, and debt from your accounting software.
Cloud-based systems are making data collection for businesses much easier. For example, Salesforce offers Marketing Cloud, which not only facilitates data collection and stores it in the cloud but has tips on how to use that data to help grow your business.
Data-driven decision-making
Here's an example how data-driven decision making might work. Let's say you're thinking about upgrading your website. If you've been monitoring your site, you'll have a good idea about:
Which actions bring the best results.
How website visitors found you, e.g. through a link from someone else's website or social media platform.
How much traffic is being driven to your site through your social media profiles.
The data you've collected might tell you that 30% of your visitors are accessing your site via mobile devices. But since your website isn't optimized for mobile, they're clicking away instead of becoming valid leads. If you're losing 30% of your potential customers simply because your website isn't mobile-friendly, the decision is an easy one to make.
As another example, your sales data might be telling you that a product you manufacture yourself is selling well. If you're thinking about buying more equipment to scale up your operation, your data will tell you:
Your current manufacturing costs per unit.
Which customers to target for increased sales.
The sales trends and impact of seasonality.
Using this data can help you determine if investing the extra cash will pay off and when is the best time to invest in the new equipment.
Data is digital currency
Data opens doors and unlocks insights that allow you to create smart growth strategies. The more information you have, the clearer your insights will be and the better decisions you'll make. Business success is all about continual growth, so you should always be thinking about how you can expand and innovate. Data can help you climb the mountain and make informed decisions on how to reach the top. Any ideas you come up with can then be analyzed based on the data you have available, so you can decide if it's worth moving forward with that idea.