August 19, 2019 | Commercial
Streamline Payments with Umpqua's Integrated Payments Solution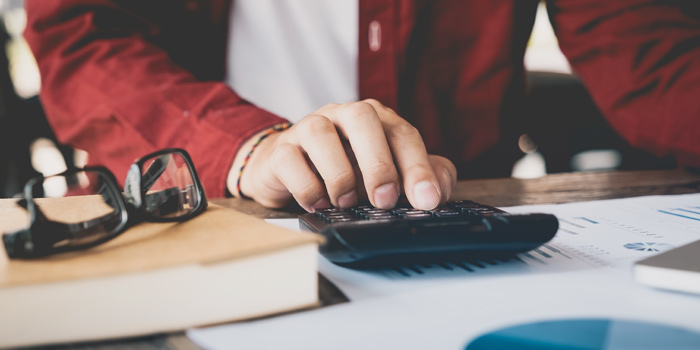 Umpqua's new ROI calculator makes it easy to measure your performance
Hand-written records. Old receipts. Antiquated Excel spreadsheets. Every year, thousands of small businesses across the country process payroll the way they've always processed payroll because changing old habits is difficult, especially when it's anyone's guess if automating payments would lead to substantial savings. With Umpqua's new ROI calculator, you can accurately project ROI and easily see how our Integrated Payments solution can make your Accounts Payable (AP) system more efficient and your business more profitable.
Benefits of Integrated Payments
Streamlining your invoice-to-pay process has never been easier. Umpqua's Integrated Payments solution can save your business time and money. The benefits of switching to Integrated Payments include:
Saving time: Our integrated solution automates all four aspects of the invoice to payment process including invoice capture, invoice approval, payment authorization and payment execution. Employees currently working on any of these tasks will be freed up to focus on lead generation or other revenue producing channels.
Easy Implementation: Our system provides two-way, real-time sync with most major accounting systems, which makes implementation fast and easy.
Improved Security: As part of Umpqua Bank's Business Online Banking Service, Integrated Payments are protected with multiple security controls including payment limits and integration with check positive pay. Umpqua also provides fraud protection up to $100,000 per year.
Increased Efficiency: By automating manual processes like printing checks, entering invoice data and acquiring approvals, efficiency can be improved by more than 50%.
Consistent and Accurate Data: People make mistakes. By upgrading to an automated system you ensure accuracy by allowing data capture and advanced scheduling to handle all invoices and approvals.
Better Vender Relationships: This is the icing on the Integrated Payments cake. By automating the invoice-to-pay process, you can pay vendors via multiple payment channels including ACH, card, check and wire to ensure you are never late with a payment again. Your vendors will appreciate it.
Remove Risk With Our New ROI Calculator
In the past, the decision to automate Accounts Payable may have been a leap of blind faith. With our new ROI calculator, you can estimate how much money your business can save and receive a detailed explanation to help you build the case to fully automate.
How It Works
We've created a simple two-step process that can help you determine if our automated Integrated Payment solution is right for your business.
Step One: Enter key details about your accounts payable process including:
Number of invoices

Number of annual payments

Annual accounts payable spend

Percentage of payments currently made electronically
Step Two: Enter your company's information and the current ERP/accounting system you use.
Based on the information you provide, you'll receive a detailed report that will explain how much money you can expect to save on each of the following categories:
Invoice capture, route, approve and post

Early payment discounts

Payment executions

Rebates from card payments
Our report will detail annual monetary savings, annual time savings and how long it will take to break even on your investment.
Ready to try our new ROI calculator? Let's get started.
Get a Personalized AP Consultation
If you're still not sure our Integrated Payments solution is right for you, call one of our Treasury Management specialists and receive a free consultation. Our specialists will evaluate your current AP process from start to finish and answer any questions you may have about how Umpqua's Integrated Payment solution can provide cost savings and help your business grow.
Contact our Treasury Management team and get the conversation started.