April 08, 2020 | Commercial
Commercial Card Usage and COVID-19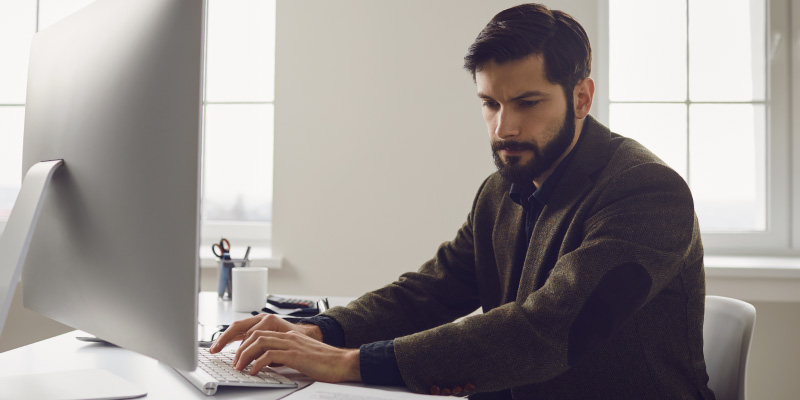 Helpful Tips to Keep Your Business and Employees Safe
The Coronavirus outbreak in the United States and around the world finds businesses looking for ways to keep employees safe, stop the spread of the virus while ensuring operations continue in as close to normal a fashion as possible. We know this is causing an unprecedented amount of stress on employment, revenues and your bottom line and we want you to know that we're here to help. There are a number of digital resources available that can help you and your business weather the storm. In particular, there are a few ways your Umpqua Bank commercial card program can help you get through the next few months.
Managing From Afar
For those administering a card program, use the tools you have at your fingertips – even if you're working remotely – to monitor your card program. Make sure you can get to eZBusiness Card Management from outside your office and your employees can get to eZCard Management and your expense management tool when working remotely. From adjusting cardholder limits in real time, to making payments online, nearly everything you need to manage your card program can be completed online using ezBusiness and ezCard from any web enabled device. This will ensure all of your company's expenses are met and made timely regardless of current challenges.
Controlling the Payment Process
Here are a few helpful tips to follow to control the payments process and ensure your company's expenses are met on time:
Review access to your merchant category code (MCC): Ensure your employees have access to the spend categories that are appropriate for this current situation. That may mean opening up additional MCCs since individual cards may be used for different purposes, or it could mean issuing cards to employees that don't typically use cards. Use eZBusiness Card Management to see who currently has a card and to run reports to see how cards are being used.
Gain visibility into purchases: Level 3 data shows line item purchases such as invoices, online purchases and receipts from large retailers like Amazon, Office Depot, Target, Kroger, Safeway and more, providing greater insight into spending patterns. If you're not currently accessing this data, inquire with your relationship manager or Umpqua Commercial Card Support to learn how your program administrators can gain access.
Ensure travel credits are received: If your employees had to cancel recent travel dates, you can see refunds for that travel in eZBusiness Card Management when credits are applied to their accounts. Make sure they are getting credits for pre-paid hotel stays, cancelled airfare and conferences that are no longer taking place.
Submit receipts remotely: If you're not using an expense management system that allows employees to capture and submit purchase receipts remotely, consider switching to one that features this option like Expensify, Concur or Chrome River. Or contact Umpqua Commercial Card Support to schedule a demo of our solution.
Keep employees safe with Contactless Cards: We all know handling cash is not very hygienic. Cash that's literally been touched by hundreds of people is one of the best carriers of germs. Even traditional cards that are handed to a clerk and then back to you can represent unneeded exposure. With our new contactless cards, or cards loaded into mobile wallets like Apple PayTM or Samsung PayTM, point-of-sale transactions can be conducted without having to touch cash or handing your card to someone else to process. Not only does this help reduce the chance of passing germs back and forth, it also helps you keep the suggested distance of 3-6 feet between you and others you interact with. Our support team can help you enable digital wallet capabilities with ease for your cardholders anytime.
The world of business is going through an unprecedented upheaval. Umpqua Bank Commercial Cards are a great way to help you control the payment process and keep your employees safe during the Cornavirus outbreak. If you have any questions, or would like to meet to discuss your specific needs, please know that our Umpqua Commercial Card Support team is here to help you through this crisis. Please contact Tony Yazzolino or Erika Jennings Monday through Friday, from 8 a.m. to 5 p.m. PT.
Tony: (971) 544-3753
TonyYazzolino@UmpquaBank.com
Erika: (503) 727-4278
ErikaJennings@UmpquaBank.com
Staying apart may be the best way to stop the virus but working together is the best way to thrive.