Run your business smoothly with the confidence of automated, best-in-class security
In the ever-evolving world of business, cybersecurity is critical. With years of experience in fraud and security, our finance experts bring a set of coordinated tools and resources to help the most complex businesses prevent fraud and keep their private data safe. Our fraud prevention services can help you:
Implement best practices to prevent payment fraud

Keep cyber criminals from accessing your online credentials
Detect employee fraud as it occurs

Focus on other priorities with the confidence that
your accounts are safe and free of suspicious activity
Our fraud-prevention services for your business
Prevent payment fraud
Payment fraud is a risk to companies of all sizes, in all industries. Our fraud prevention tools help you avoid losses by quickly identifying and blocking counterfeit payments, helping protect your accounts and your bottom line.
See all Fraud Prevention services
Positive Pay
Detect and stop unauthorized payments.
ACH Positive Pay
Filter or block unauthorized ACH charges.
ACH Block
Automatically reject all ACH debits from a specific account.
Secure your networks and information
Is your business susceptible to a cybersecurity incident? Build the structure to manage the day-to-day risks of data breaches with our best-practice security controls.
Online banking entitlements
Control who has access to your accounts.
Dual authorization
Add more security on transactions by requiring multiple user credentials.
Isolated online access and activity
Manage the location of your server via routers, filters, and a firewall.
Secure check stock
Prevent fraudulent alteration or counterfeiting on business checks.
See around corners
Our team is an extension of your business—we're with you for the long haul! Through our partnership, we will bring proactive advice on where your industry is heading and what you should plan for next, both personally and professionally.
Insights and guidance
Lead your team with confidence with best practice and research-backed advice.
Three-year planning
Create a tangible strategic plan that's aligned with your goals.
Business continuity planning
Develop a plan to prevent and recover from potential threats.
Industry trends
Stay up-to-date on trends driving your industry.
Our top fraud-prevention products
Other connected business solutions
Advance your business with custom banking solutions that meet you where you're at.
Connect with a business banker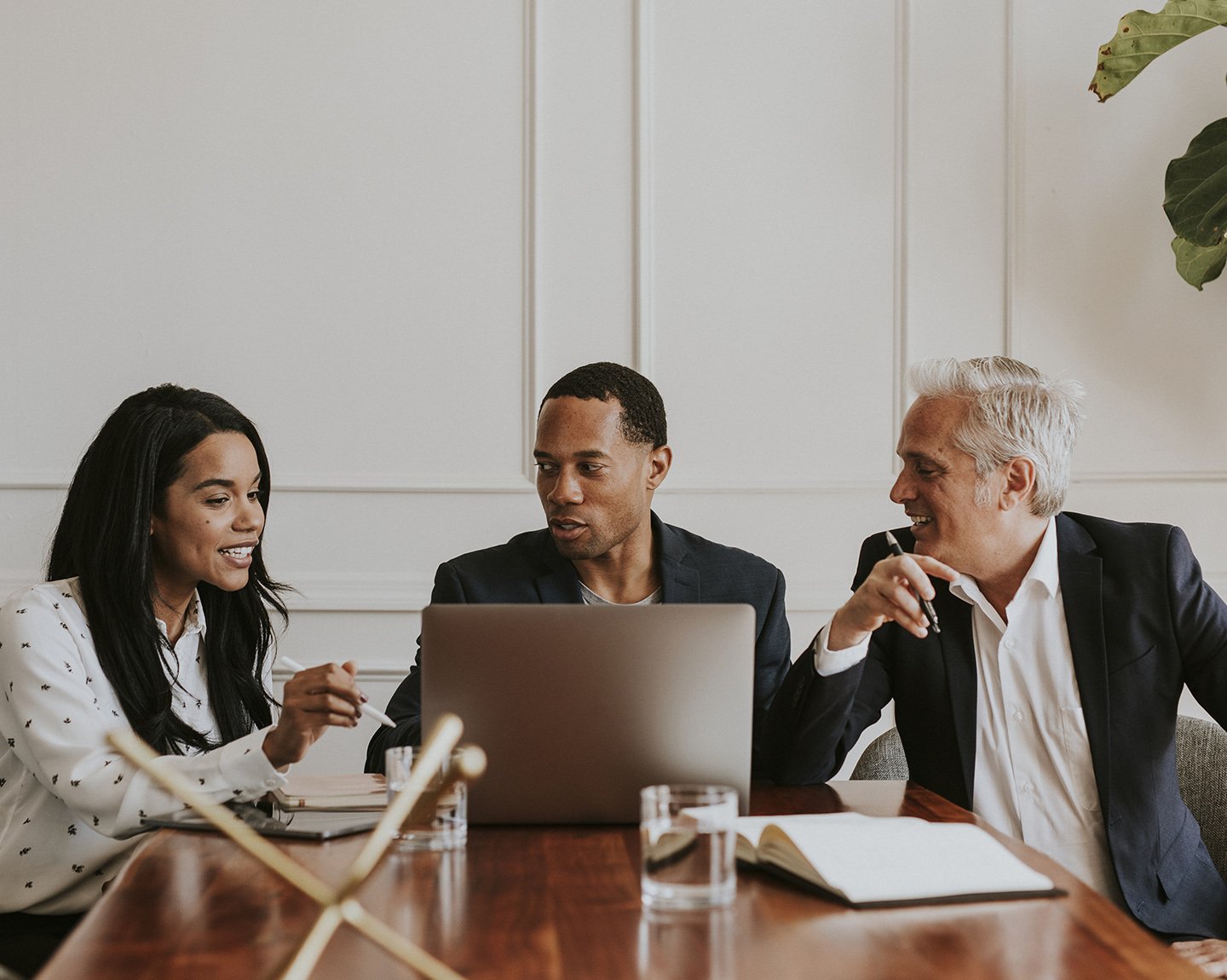 Powered by people who are committed to your business
Whether you're opening new locations, acquiring a competitor, or expanding into overseas markets, finding the right financial solutions is essential for your business to reach new heights
Umpqua bankers are dedicated to your business' success. After we develop a holistic understanding of who you are and what you do, we collaborate with you to build integrated solutions with impact. Our team brings over 25 years of experience to the table and our dedicated bankers aim to approach your business with new ways of thinking while never losing sight of your vision.
Ideas & Insights
Explore the latest market trends, innovations, and challenges affecting your business.