June 12, 2018 | Feeling at Home
The Complete Beginner's Guide to Home Equity Lines of Credit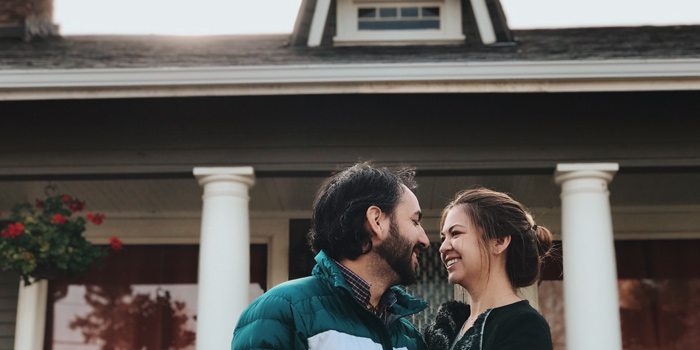 If you own a home and it's worth more than you owe for it, you may be able to borrow against that equity. One option that uses your house as collateral is a home equity line of credit (HELOC).
Because it's secured by your property, this type of credit line may be easier to qualify for—and you may qualify for a larger funding amount—than other credit options. Interest rates are often lower than rates available for credit cards or other types of credit. And you may gain tax benefits by deducting interest if you use your HELOC funds for home improvement (consult with your tax advisor about your specific circumstances).
However, because home equity lines of credit borrow against your house, you risk losing it if you can't pay your debts. With a careful strategy for using the funds and paying back what you borrow, you can make the most of this credit option. First, consider the pros and cons to determine the right financing option for you.
HELOC: Control how much you borrow.
A HELOC works like other credit lines. It has a pre-determined maximum borrowing amount, then lets you draw money when you need it, up to that amount. Most require an initial minimum draw, such as $10,000 or $25,000, depending on the total amount of the line. It works like this:
You control how much you owe. A HELOC has a revolving balance that works like a credit card. You can use these funds for anything you want—by making a transfer, writing a check, or using a debit card. Because you control how much of the line you use, a HELOC is a more flexible option than a loan.

Lower up-front costs: HELOCs typically have lower up-front costs than home equity loans. But they may require an appraisal, and they might include loan origination, early closure, and annual fees. This can vary widely, so read the fine print of any offer.

You pay only for what you spend. If your HELOC available funds are $100,000 but you've only spent $5,000, you pay down only that $5,000, plus interest (just like a credit card).

You owe more over time. A HELOC has two phases: a draw period (typically five to 10 years) and then a repayment period (typically 10-20 years). During the draw period, most lenders require a minimum monthly payment for interest only. When the repayment period begins, monthly payment amounts increase, because you're paying down principal as well as interest.

Variable interest rates make repayments less predictable. The interest rate when you open your line of credit is usually good for only a few months. After that, the interest adjusts (and is likely to increase) based on the prime rate plus the margin determined by your lender.

With inflation, rates could go up significantly—increasing your monthly payment even when your spending balance stays the same. That's why HELOCs work well for funding short-term (12 to 15 months) needs. Paying down debt quickly helps avoid uncertainty and unexpected costs.
Is borrowing against your home equity right for you?
Depending on your financial goals, you might find that a personal loan or another type of credit line works better for you. A HELOC is a great choice for making improvements on your home, since your home is an asset that will likely gain value over time. On the other hand, if you need financing for a depreciating asset, like a car or an RV, an auto loan or a boat and RV loan are likely better choices.
Still not sure if a HELOC is the right credit option for you? Here's a quick review of the pros and cons:
HELOC pros and cons:
Borrow as much as you need, up to your predetermined limit

Initial minimum draw required

Pay less during the draw period and more during the repayment period

Adjustable interest rates make repayments less predictable

Works better for short-term borrowing
A home equity line of credit could help you tackle debts and fund big dreams. But they can also put your house at risk if you continue to spend more than you earn. To make the most of your home equity, know your financial goals and anticipate your timeline for using and repaying borrowed funds. Then do your research to find the loan product and lending terms that work best for you.
Learn how Umpqua Bank can help you use the equity in your home to finance your next big project. If you have more questions about which lending option is right for you, reach out to one of our lending experts.
Home Equity Line of Credit
Use the equity in your home to help get projects off the ground.
Learn more