October 29, 2019 | Feeling at Home
Why moving out of state could be your best move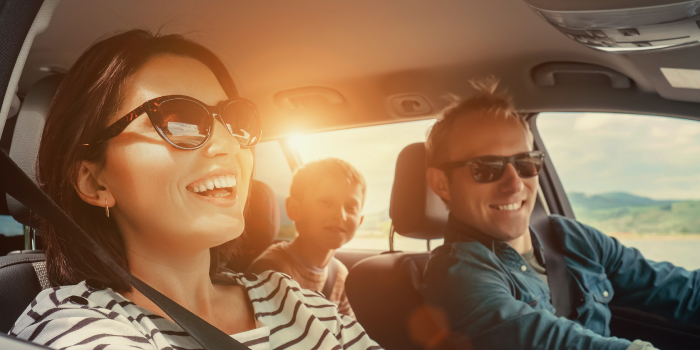 Relocation tips to help plan a long-distance move
Sometimes the best opportunities in life aren't available in your home state. Whether you're planning to relocate for work, for love or to simply start a new chapter in your life, there are several factors to consider before crossing state lines.
Moving can be expensive, and the cost of living can vary greatly from city to city, especially on the coasts. Take your time, weigh your options and use this relocation checklist to ensure moving out of state is financially feasible.
Pick your new home strategically
Not all cities are built the same. A cocktail in New York can set you back as much as your entire dinner in Boise. The same is true for housing costs. It's entirely possible to move to a more expensive city and find your rent goes way up even though your square footage went way down. Before making a long-distance move, do a little research on the cost of living in that city to see if you can afford to make the move. Use this cost of living calculator to get started.
If possible, plan a trip to your new city before you move. Explore different neighborhoods so you can identify ones where you might want to live. If you can't visit in person to find a house or apartment, use online resources like Trulia and Zillow to identify key statistics like housing costs, crime, demographics and other data. If you have kids, you'll especially want to take into account school district locations, parks and other kid-friendly destinations.
Consider the tax equation
Let's be honest, researching state taxes is not fun and it's not likely at the top of your to-do list. However, state taxes are critical to factor in when trying to decide where you should move. If you don't have time to become a tax expert, consult a local tax advisor to help determine the taxes in your new home state.
Reduce Moving Costs
If you're relocating for work, ask your employer to cover any reimbursement costs for your move. They may cover your gas mileage, airfare, the cost for movers and additional expenses. The money you save could help pay for new furniture, new appliances or a nice dinner out in your new city.
Even if your employer can't provide reimbursement, they could be a great resource for tips on affordable housing, desirable neighborhoods, good school districts and other points of interest in your newfound home. After all, there's no better resource than locals to get a realistic viewpoint on a new city.
Declutter your new home
Moving is a great time to get rid of things you've been hanging on to for far too long. As you pack, carefully sort through your things and decide what you want to keep, sell, toss or store. That pair of pants you haven't worn in 3 years? Gone. That gift you received from a distant relative that sits in the back of your closet? Get rid of it.
Organize a garage sale or sell your items online if you'd prefer. Pocket the extra cash to go towards moving costs or to buy new items you love. Getting rid of things you don't need will lighten your load for your long-distance move, making for a smoother, and cheaper, transition.
Going through your stuff also gives the opportunity to make an inventory of all your material possessions, which is helpful for insurance purposes. Once you're done Marie Kondo-ing your life, be sure to update your renters or home insurance policies accordingly.
Choose your movers carefully
Now that you've figured out what you're packing and where you're going, you'll need to decide how you're going to get your stuff there. Sounds simple, but there are several factors to consider.
The first thing to decide is whether you plan to hire professional movers or go it alone. Professional movers will take the stress off of you to properly pack up a moving truck and drive an unfamiliar vehicle a long distance. If you can afford to hire movers, here are some costs to factor in when making a decision.
If hiring movers isn't an option, compare costs for moving truck rental fees to pack and drive yourself. You'll still need to pay for fuel on top of the rental fee, but since you'll be responsible for your own labor and packing you'll likely save more money.
Go-To can help with your move
Moving is complicated. You'll need to forward your mail, organize enrollment for your children's new school, transfer and/or set up new service for your utilities, establish residency in your new state, update your driver's license and vehicle registration and find a new bank.
At Umpqua Bank, we're here to support you. From relocating to arranging a downpayment on a new home, we're here to help you navigate everything from major changes to small moves. Banking with Umpqua is always personal.